Even though many are not comfortable helping the poor and the homeless, the Bible is very clear that they are close to God's heart and when we help others, we are pleasing the Lord through it.
Leviticus 25:35-36 ESV "If your brother becomes poor and cannot maintain himself with you, you shall support him as though he were a stranger and a sojourner, and he shall live with you. Take no interest from him or profit, but fear your God, that your brother may live beside you.
A man known as Kevin from West Seneca, New York, has left a sign for those who helped him over the past few months.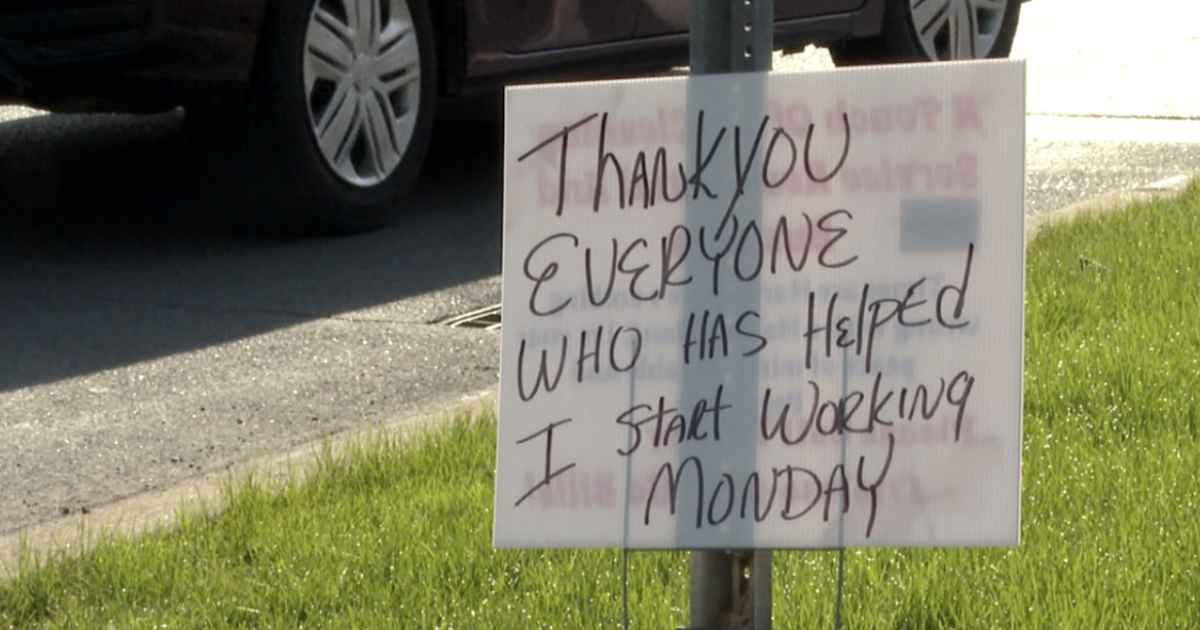 He used to be a staple on a street corner where he held a sign saying he was ex-military, drug-free, alcohol-free, and looking for a job, according to local Jesse Dixon.
Dixon said the man was a polite person and seemed as if he was genuinely going through a rough patch. "He's just a nice guy," Dixon said. "It seemed like he, you know, hit a patch of, you know, a patch of bad luck, so we were just trying to help him through it."
He added, "If I didn't see him for two or three days at a time, it was unusual. As I said, I usually … usually saw him at least a couple of times a week."
This week, Kevin was absent from his spot but left a handwritten message on a sign: "Thank you, everyone, who has helped. I start working Monday." Dixon said, "I was really glad to hear that he — he's found some work."
Megan Bingham, the co-chair of the annual local Project Homeless Connect event, said Kevin's gesture was heartwarming. "Here's a man who is so grateful to have found a job that he left a sign for anyone who's helped him over the last, you know, however many months," she said. "I mean, that gives me goosebumps."
Other locals were also happy about his employment and had good things to say about Kevin. "Our family has helped him out on many occasions," one commenter wrote on a Facebook page. "He was always so grateful for anything we gave him. Congratulations."
A gas station employee said that it was a landscaping company that offered Kevin a job and that made many commenters on the post ask for the company's name so that they can thank them by utilizing their services.