A son showed the ultimate respect and adoration he had for his step dad by legally changing his last name.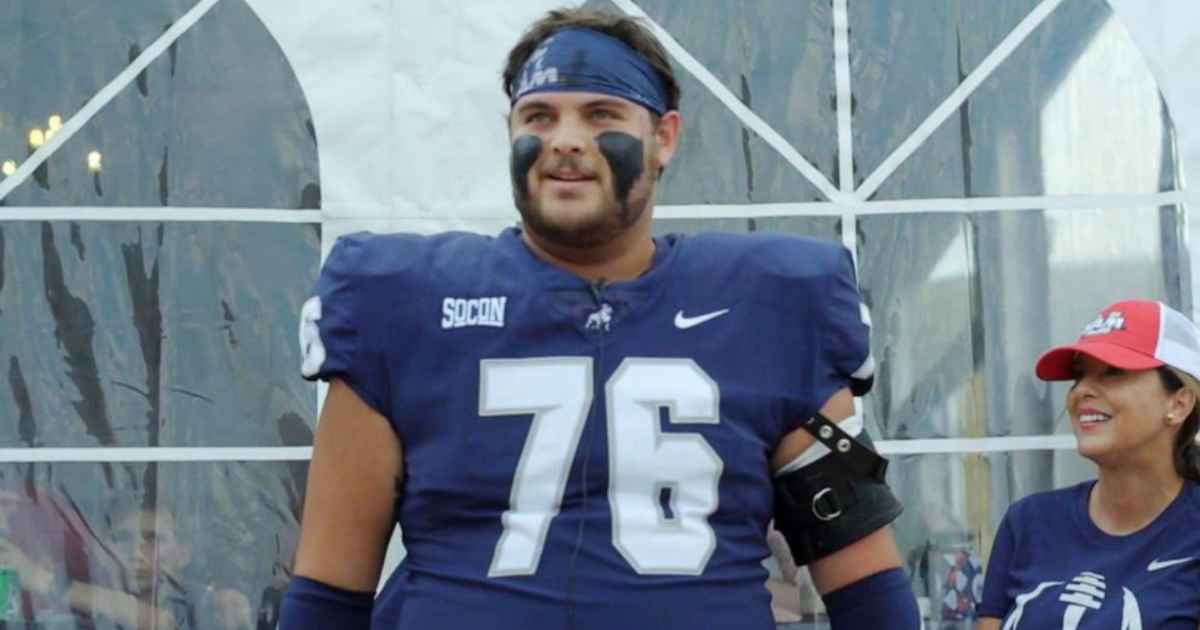 When George Andrew Grimwade, an offensive lineman for the Samford University football team, got an official letter saying that his name has been changed to George Grimwade-Musto, he wanted to celebrate the news with his stepdad in a big way.
Grimwade-Musto said, "I decided to change my last name because my stepdad — which sounds weird calling him my stepdad cause he's always been my dad to me — he doesn't have anyone to carry on his last name," he said in a video posted by the athletic department. "He raised me ever since I was in second grade, and I feel like I owe it to him to carry on his last name."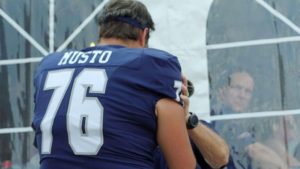 During the Samford's family weekend, he ran up to his stepdad, Michael Musto, on the sideline before taking the field. He told him, "You know how much I love you, right?" he said as he leaned in close. "And how I always treasure the time I have with you? Now you're my world; I got my last name changed," he added as he showed him the court papers.
He told his shocked step-dad, "I'm now George Grimwade-Musto — look at my jersey," he said as he turned around to reveal the name Musto above No. 76 and hugged Musto and said, "I love you so much, Dad." A visibly moved Musto said, "You're my son," and hugged him again.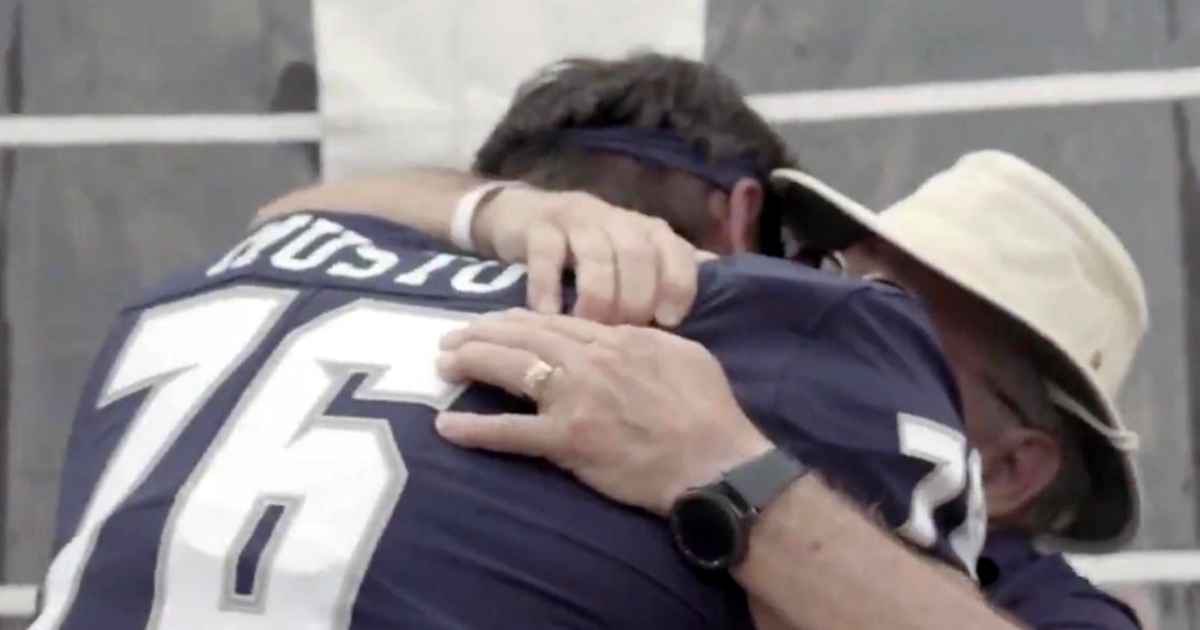 Grimwade-Musto, 22, added, "You really do mean the world to me. Without you, I don't know who I am nor do I know where I'm at." He said, "I'm so happy that I can take on that last name with Mom and to really feel like I've become one with that family. I hope I treat it well," he said.
He told Musto, "When I have kids, hopefully they can carry on that last name," and said, "I just want his legacy to live forever, I don't want it to end with him," he said.
Watch the heartwarming video below