A little girl who was born without hands in Canada recently received a life-changing gift from her parents.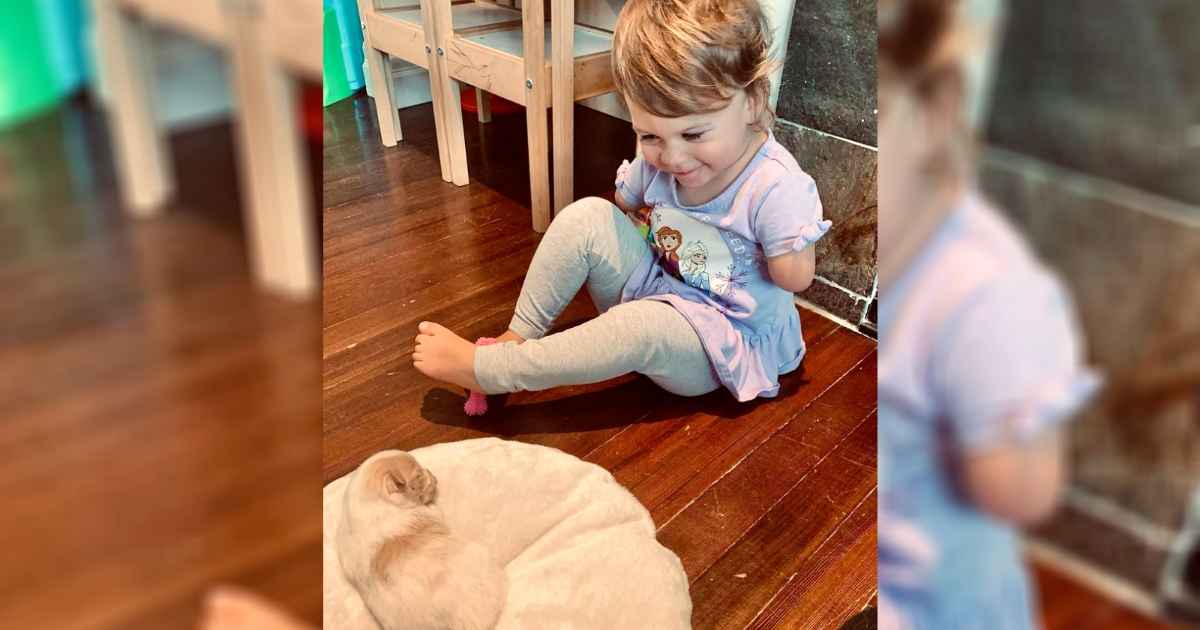 2-year-old Ivy McLeod is a happy child and loves coloring her art books, holding the markers between her toes.
Recently her mother got the idea to give her a pup which would show her that "different is beautiful."
Ivy is still at a tender age to understand why she was born different from other kids who have both hands and she doesn't. But the time will come when she will ask her parents about it.
So in preparation for the time to come, her mother gave her a puppy that had similar limb differences to prove that one can be different and beautiful at the same time.
View this post on Instagram
McLeod says she wanted to tell Ivy, "You know you were born that way but different is beautiful and this puppy was also born that way and that is also a beautiful thing," she said.
While McLeod celebrates Ivy's differences, she wanted Ivy to have a more solid form of support especially when she would feel a bit conscious about herself.
The family heard of a puppy born without its front paw that was up for adoption in their Vancouver, British Columbia, neighborhood. They took the pooch into their home, and named the tiny dog "Lucky."
View this post on Instagram
McLeod stated, "You know you were born that way but different is beautiful, and this puppy was also born that way and that is also a beautiful thing, and I just think it would be a magical bond."