The Roosevelt High School football team jumped into action to help a paralyzed man and his family after a Derecho wind storm battered the neighborhood with 100mph winds last week.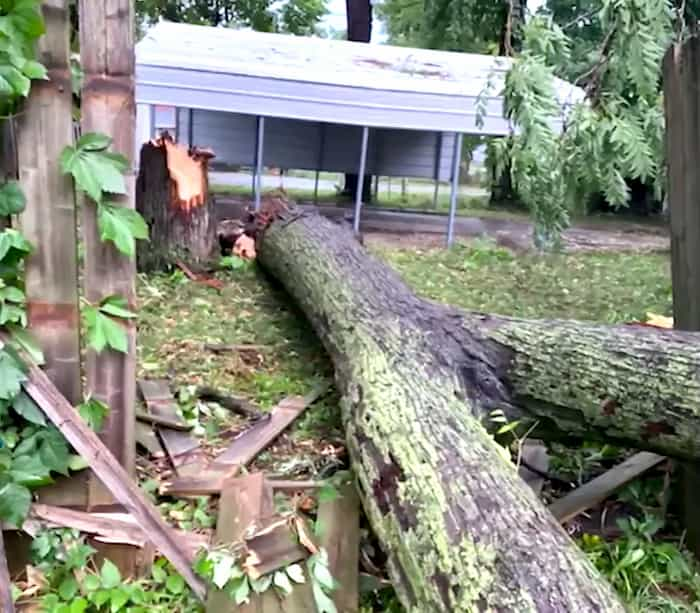 Act of kindness
It has been decades since Ray was paralyzed and taken care of by his two sisters in Des Moines, Iowa. The deadly storm winds caused 4 giant trees to crash onto Ray's property destroying a privacy fence, and the ladies had to call old friends to try and borrow a chainsaw. 'You need more than a chainsaw,' was the response.
Doug Applegate called in 30 team members of the Rough Riders football squad. The teens used chain saws and muscle, and in 3 hours, the yard was cleared of tree limbs larger than 24 inches in diameter. The fence was also repaired and back in place. "That's just really what people in Iowa do, we help each other out," Jackson Neary, a HS senior said.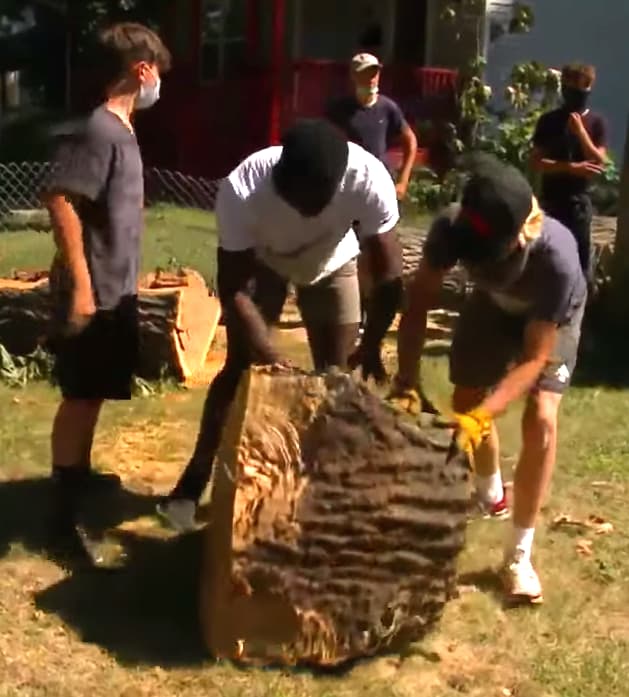 Ray's sister Janice was emotional as she thanked the group after the cleanup and Ray said: "Go, Rough Riders!" he said, with a huge smile on his face. What an amazing act of kindness by these young men, share the article if you have been impacted by it.