A Good Samaritan's quick action help saved a baby's life after a gruesome accident that left a car dangling off a bridge in Ocean City, Maryland.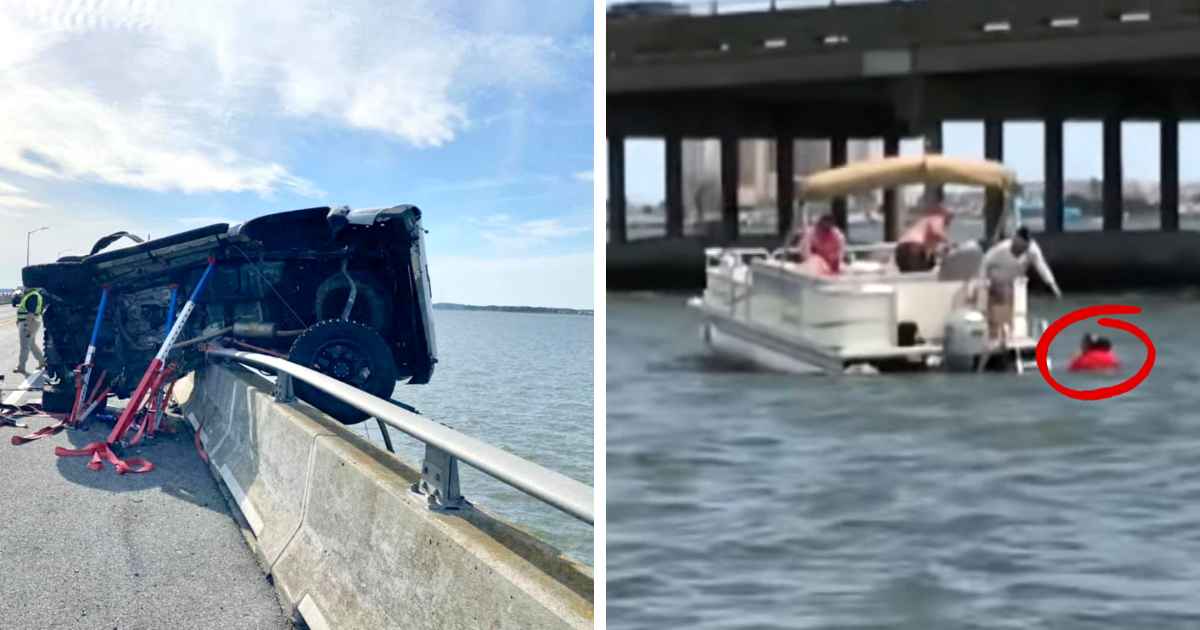 The crash impact caused the infant traveling in the car to get ejected from the vehicle into the Assawoman bay below.
But that's when God sent help in the form of a good Samaritan who immediately dived in to rescue the child, according to the Ocean City Fire Department.
First responders arrived on the scene found one vehicle "half over the guardrail" and multiple people injured.
It's unclear what caused the vehicle to almost go off the bridge, it was saved only by the guard rail.
Firefighters secured the car with rescue tools. First responders had to cut seven people out of the wreckage and transported them to local hospitals.
The infant was flown by helicopter to John Hopkins Children's Hospital in Baltimore.
This Good Samaritan who wants to remain anonymous for the time being has done exactly what God wants us to do.
He demonstrated love for his neighbor- the little baby, by diving into the 30-40 feet of water, without a thought.
Let us live out the word of God in our lives every day if indeed we have experienced it.
Galatians 5:14 "For all the law is fulfilled in one word, even in this: You shall love your neighbor as yourself."