A regular distress call to the fire department at Missouri turned out to be something extraordinary with everyone praising the men who took the call.
Maryland Heights Firefighters, John Stillpass and Shaylor Taetz, who are both paramedics and firefighters at the same time, got to know of a mishap, where a metro bus had spun out, and crashed on an icy road, in a St. Louis suburb. Unknown to them, a passerby, Carol Parks shot the entire rescue on film which has become viral on social media.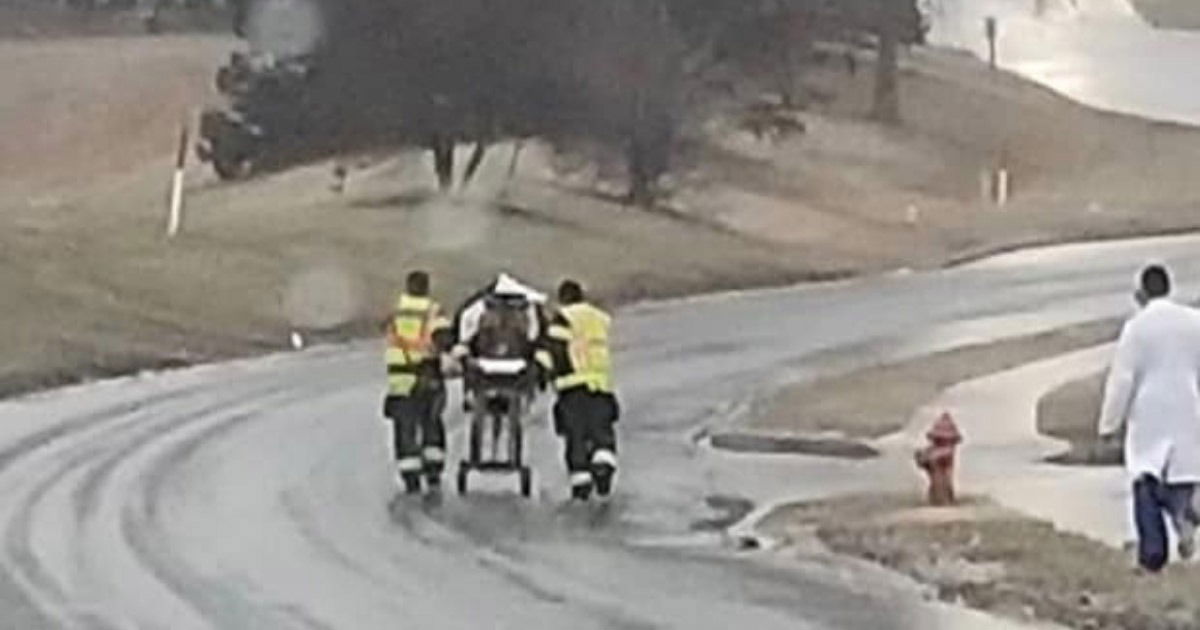 Tragedy struck again as Taetz and his partner drove to the crash site, their ambulance hit the ice and crashed into a guardrail. Taetz said, "We realized how icy the roads were because they were progressively getting worse as the morning went on."
They decided to leave their vehicle and walk to the bus and though there were no passengers on the bus, the driver was still there. So they helped the woman onto a gurney, covered her in blankets and started walking on the icy roads to SSM Health Depaul Hospital.
Taetz said they faced a lot of problems with the gurney as it slid along the icy road, and although it was taking more time than usual, the rescue worked, as Taetz put it, "We just had to deal with it and kind of make do with that we had."
The chilling footage shows the firefighters pushing the gurney up a hill, and doing all they could possible to get the woman to hospital.
The Maryland Heights Fire Protection District shared the photo on their Facebook, which said, "When the ambulance couldn't make it through the ice this morning, the crew of 4427 did what they needed to do to deliver their patient to the emergency room," the district wrote.
We are proud of our heroes and pray for their safety and protection everyday.