It was a chaotic scene over the weekend in Jacksonville, Florida when a group of men who were playing flag football reportedly saw a car falling into a lake. The incident occurred on Saturday at about 2 p.m. when they heard someone shouting for help and they responded by jumping into the pond to help the driver.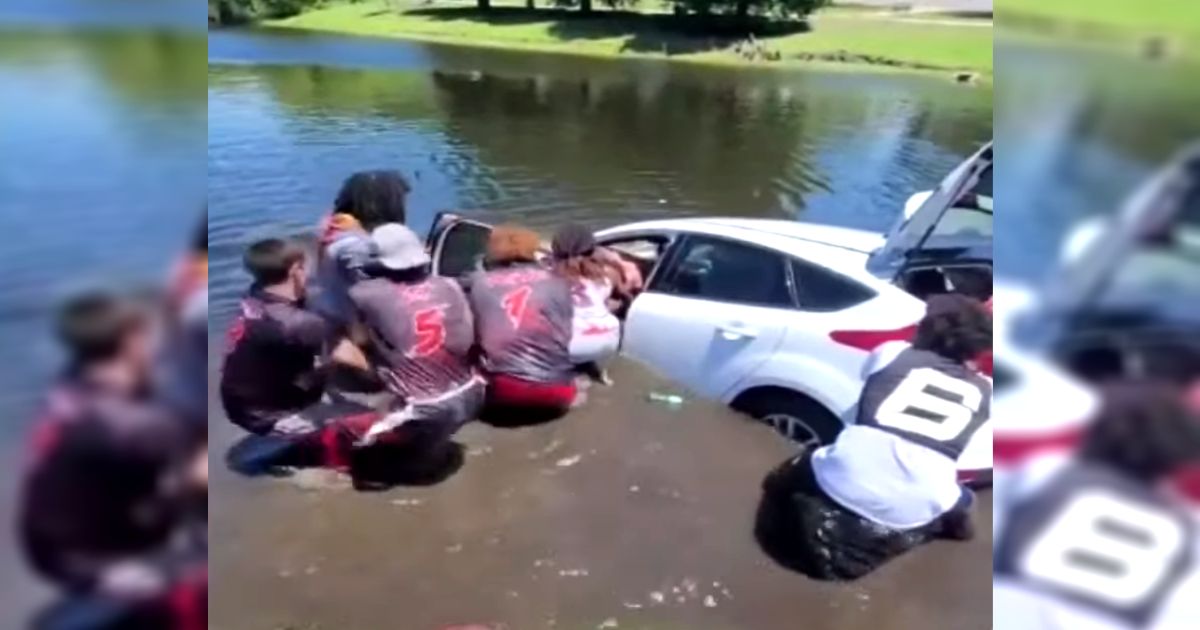 None of the players even knew who the driver was but the kindness in their hearts motivated them to do it. One of the players said, "I don't think anybody even knew the guy," he said. "We just sprung into action and wanted to get this man to safety."
The men joined together in unity to pull the driver out of the partially-submerged car. The players were able to pull the car onto the land and immediately got inside to help the driver.
Player Abereon Brown's said his only thought amid the chaos was, "Save him. Honestly, just save him." When they weren't able to open a window or door, one player decided to go through the trunk and entered the car to help the man get out.
One of them, Justin Johnson said the driver did not want to get out of the car and was holding onto the steering wheel. However, he was convinced by the players to get out of the car before paramedics arrived. "We couldn't let him die right there in front of us," Johnson said.
Thank God for these players who were there at the right time to rescue the man who is expected to make a full recovery. Let us keep the man in our prayers and also his family during this hard time.