This Norwalk garbage man's act of kindness has made waves on Social media. It had a ripple effect that inspired others to be extra kind also.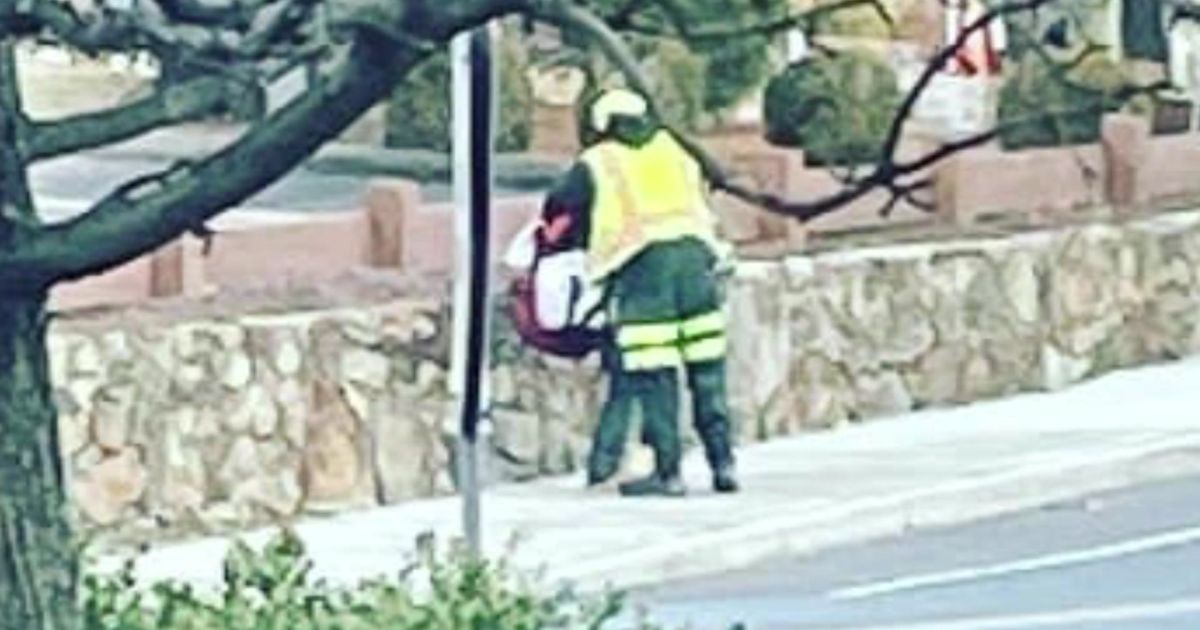 It was Dave Kuban and Carlos Gonzales, owners of Dave and Charlie's Hometown Deli in Norwalk, who brought this man's kindness to Social media. They were getting ready for the morning rush a few days back when they saw him outside with a young woman who needed help.
"We just saw him hugging her for, I don't know, I want to say five minutes if that. But it was a real hug," Carlos told News 12. This Good Samaritan also gave her money.
Dave could not let this opportunity pass. He took a couple of pictures, posted them on Norwalk's Facebook group, and thought of a brilliant idea! This restaurant owner wanted to find out who this kind garbage truck driver was to treat him to a free lunch at their deli.
His concern and love for the helpless woman inspired him to show the same to our Good Samaritan. "We wanted to show him we appreciate him doing something like that. We need that in the world today," Carlos shared.
In addition, Dave has always been appreciative of people's kindness. His deli's co-owner said, "That's just Dave being Dave. He sees something nice, and he just wants to show appreciation."
People online have been very helpful. They were able to track who this man was. His name is Mike Nance, and he works at WIN Waste Innovations.
Mike shared what happened that Thursday morning. He said, "Anytime you see somebody walking around with everything that they own, talking to themselves—I don't know. It just took over me." He talked to her, gave her cash, and did more than expected. "So I hugged her. I said a prayer, and that was it," he added.
This compassionate employee considered his kind gesture nothing special. He explained, "I don't really know how to feel about that. I'm a garbage man. We're about the community. I'm about the community. I love Norwalk. I'm from Norwalk. I was born here. So whatever I can do to help, that's what I'm going to do."
His kind act just had a "domino effect" when Dave and Carlos invited the young woman for a free meal as well. "After we saw him do that, we made her a little breakfast and brought it over to her. It's a domino effect," Carlos said.
Mike was happy when he found out about this, he told News 12, "If that comes out of it, then that's amazing. There's a lot of good people out here in the world."
Coincidentally, February 17 is "Random Acts Of Kindness Day." It was the day Mike helped the needy woman. But for him, helping people is not limited to a certain time or date. He is trying to extend love and concern whatever the time or day is. He said, "I try to be the best person I can be every day."
So many people are struggling this season. May we be generous with our time, uplifting words, or even, with our smiles. It means the world to someone who has just given up or is about to give up already.
"Let us not become weary in doing good, for at the proper time, we will reap a harvest if we do not give up." Galatians 6:9