Once a serviceman always a serviceman, this saying came true when a Marine Corps veteran who works as a trash collector was seen folding an American flag he found in the garbage last week.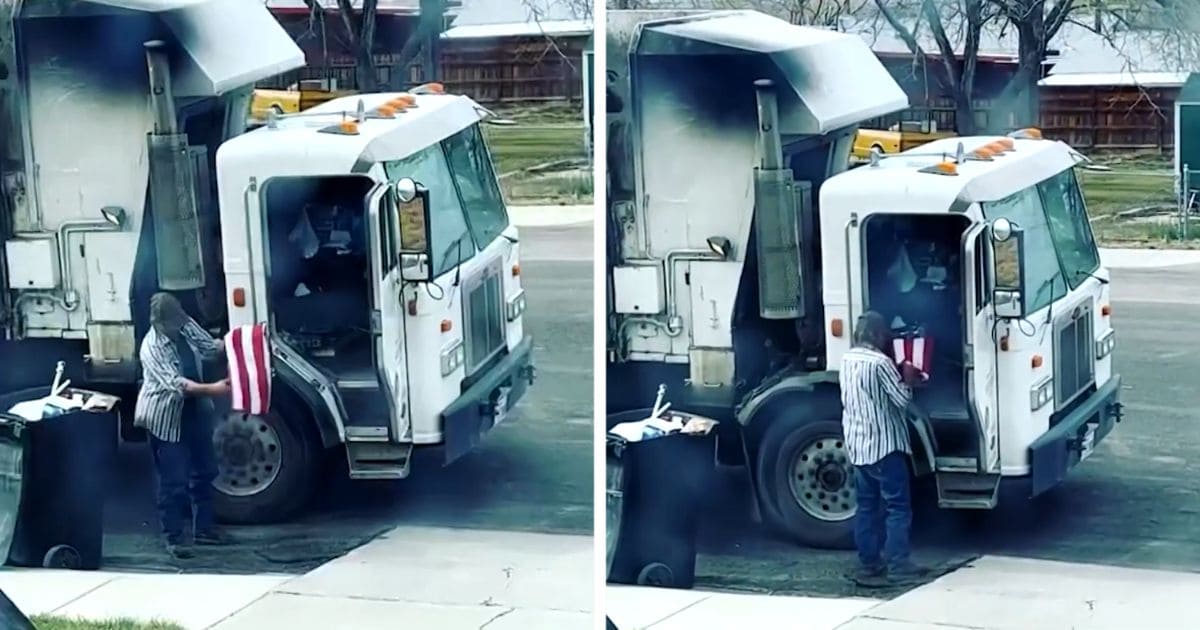 Don Gardener has been collecting garbage in Emery County, Utah, for the last 11 years, and is known by residents for his kindness towards elderly residents who forget to get their trash cans to the street. He was caught on video by a woman who found him rescuing the flag from the trash and folding it up to get it disposed of properly.
The patriot that he is, Gardner says he's pulled out more than a dozen flags from trashcans and landfills. According to the U.S. Flag Code when an American flag "is in such condition that it is no longer a fitting emblem for display," it should "be destroyed in a dignified way, preferably by burning."
We must be so careful when it comes to the flag because our servicemen and women have given their lives for this country so that the flag can fly high. "That is Don. That is who Don is," friend Whitney Phelps.
Don has a servant's heart and is serving his community and country the same way that Christ loves and serves the church with His grace and mercy. Don has immense love for the flag, as he says, "I took an oath once to defend this country and our flag, and I still do," he said.
Recently when Brooke Cowley a resident in the area and wife of a veteran caught him on video rescuing the flag from the garbage, she shared that moment on social media so that everyone could "see the care and love that he gave our flag." Cowley said.
Admitting that she was the one who threw the flag away in the garbage accidentally, she said, "Immediately I was so embarrassed," Cowley said. "I was petrified because I'm married to a veteran. What am I doing?"
Meanwhile, Gardner wasn't aware that he was being filmed. "It's just something I do," he said. "I get angry sometimes. Sometimes it's a mistake; most of the time it's on purpose. I have a problem with that, so I just take it out and take care of it."
Scripture tells us to serve others in love as Galatians 5:13 says, "For you were called to freedom, brothers. Only do not use your freedom as an opportunity for the flesh, but through love serve one another."
Just like Don we must help others in love without getting anything in return, we must serve with the gifts that God has already given us all.
He's happy to educate people on how to properly dispose of an American flag, he says, "If you don't know what to do with it, get it to me. I'll make sure it's took care of proper," he said.
When burning cannot be done, then fold the flag and keep it in a ceremonious box, and bury the box. American flags can be recycled as well.
May this story of Don Gardener's love for the country and the flag inspire you to serve others in the community and God with all humility, utmost love, and compassion always.