The joy and spirit of Christmas was felt early by lonely senior citizens when they got a surprise visit by the Christian music group GENTRI.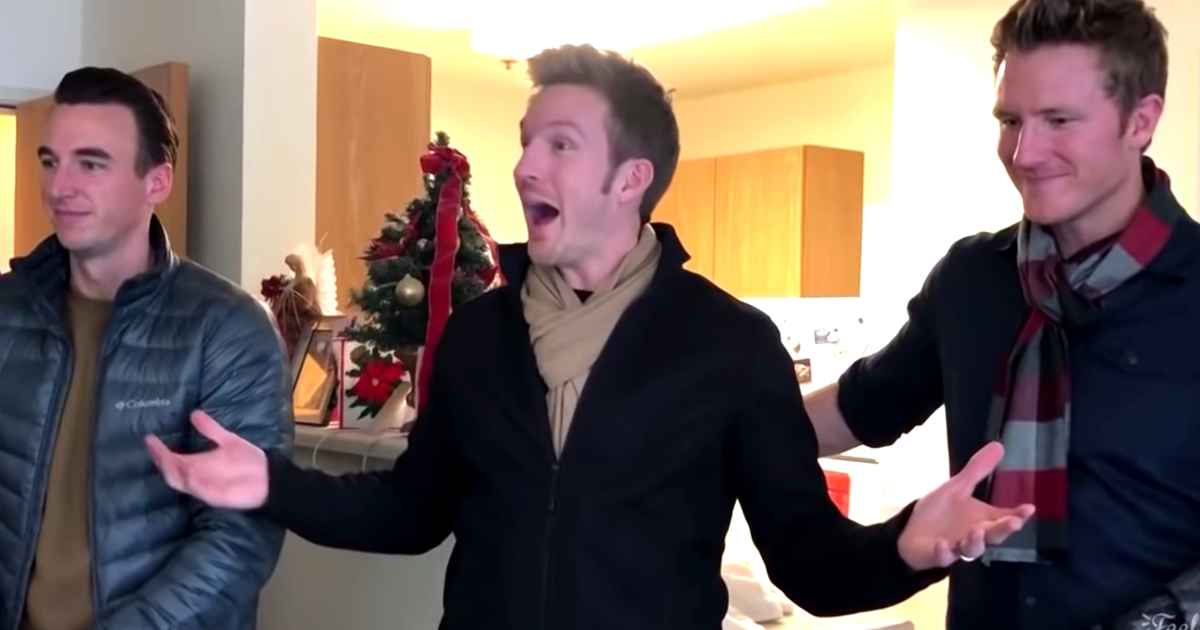 EastIdahoNews.com and Ashley HomeStore have been joining up week after week to bring some much-needed cheer to the elderly in the community with the Feel Good Friday program.
The Gentlemen Trio were in eastern Idaho in December 2019 on their Christmas tour and they teamed up with them to help out for Feel Good Friday.
Through the Meals on Wheels program at the Idaho Falls Senior Citizens' Community Center, volunteers cook and deliver meals every day to those in need in the neighborhood.
These senior citizens are all by themselves and don't have any visitors except the Meals on Wheels volunteers.
So when Casey Elliott, Brad Robins, and Bradley Quinn Lever of GENTRI joined as volunteers to deliver meals this week and sing Christmas carols for the senior citizens, it was a time that nobody would forget.
A clip of them singing and dancing with the elderly citizens is going viral and shows how much good these young men are doing.
You too can spread some joy and cheer among the elderly and lonely by visiting them and delivering hot meals to them at this facility and also wherever you are.