Conjoined twins Ashley and Trisha Barson were born with their heads joined together 31 years ago. It was a time when only one other pair of conjoined twins were separated.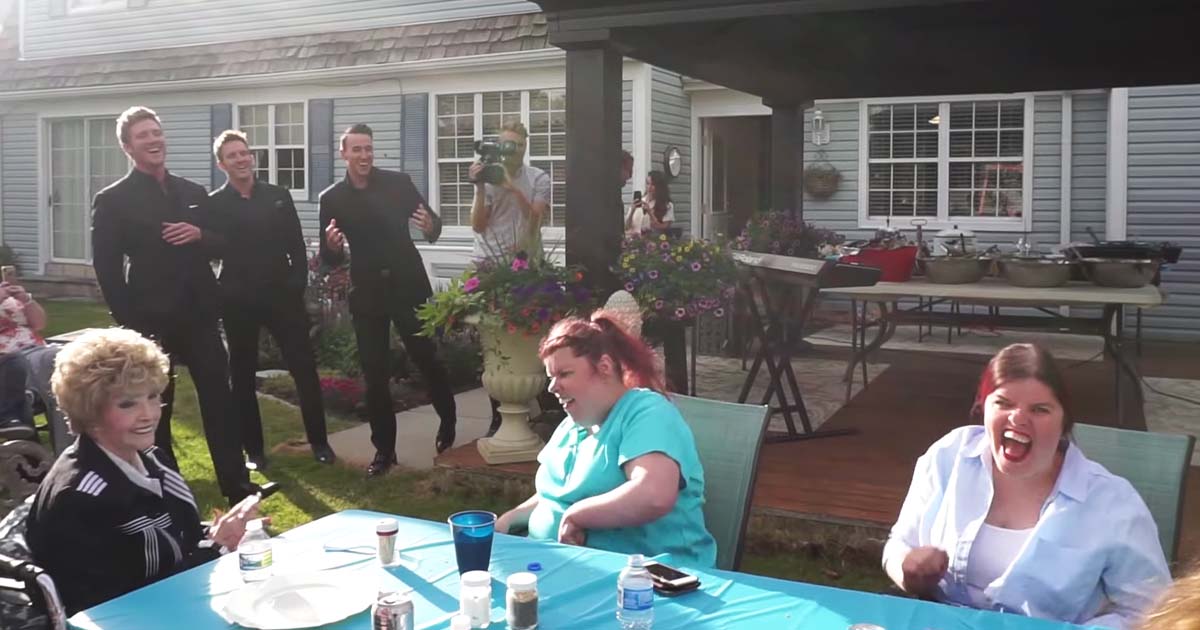 The twins had to go through 180 hours of grueling surgery to separate them and repair the craniofacial abnormalities. Now they have grown into two beautiful caring women who are inspiring people everywhere.
These two huge Gentri fans were in for a surprise for a private concert at their own home which they initially thought was for their dad who was retiring, but it was a whole set up to surprise them. The girls looked thrilled beyond measure to see the guys from Gentri sing all their favorite songs, and even sang along with them. That was so amazing.
Ashley and Trisha deserved all the fun and frolic because these two sisters have suffered so much and yet never allowed it to affect their life and behavior one bit, they are known to be loving and kind individuals by family members and friends.