It is not every day that one gets to hear an innocent, sweet girl sing about Jesus' unconditional love for us. 'Gethsemane' was even made more meaningful when this girl with an angelic voice sang it beautifully.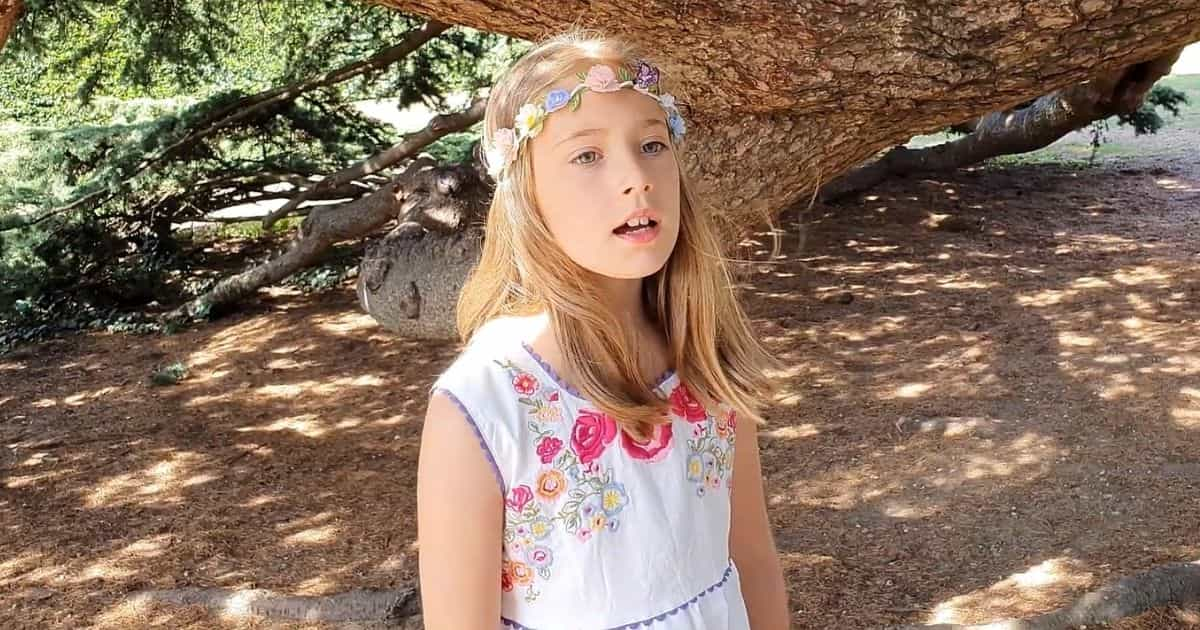 Eunice Harii of England has been doing a lot of covers of Christian songs. Her innocence and sweet voice add a special touch to the songs she is singing. Most of her videos were shot outdoors. The beauty of the places made watching her videos a delight to the eyes.
"Gethsemane" has been covered by other young singers also. More than the beauty of their young voices, it is the message of the song which touches the soul. It is about the agony and pain Jesus went through willingly out of love. No love can be greater than that! A God becoming like one of us, who died a painful death, and overcame it to save undeserving sinners like us.
Jesus climbed the hill
To the garden still
His steps were heavy and slow
Love and a prayer
Took Him there
To the place, only He could go

Gethsemane
Jesus loves me
So He went willingly
To Gethsemane
This is a perfect reminder that no one is beyond Jesus' reach. Each has his faults and shortcomings, but may this song assure anyone that it is love which brought him to Gethsemane and Calvary. Although, it did not end there. He rose from the dead proving that there is hope for anyone who is in a dark, hopeless situation. He went through all of that and conquered death to show everyone that his love knows no bounds.