A Georgia teen's dream of attending Duke University became a reality and she decided to share the moment at her late mother's gravesite.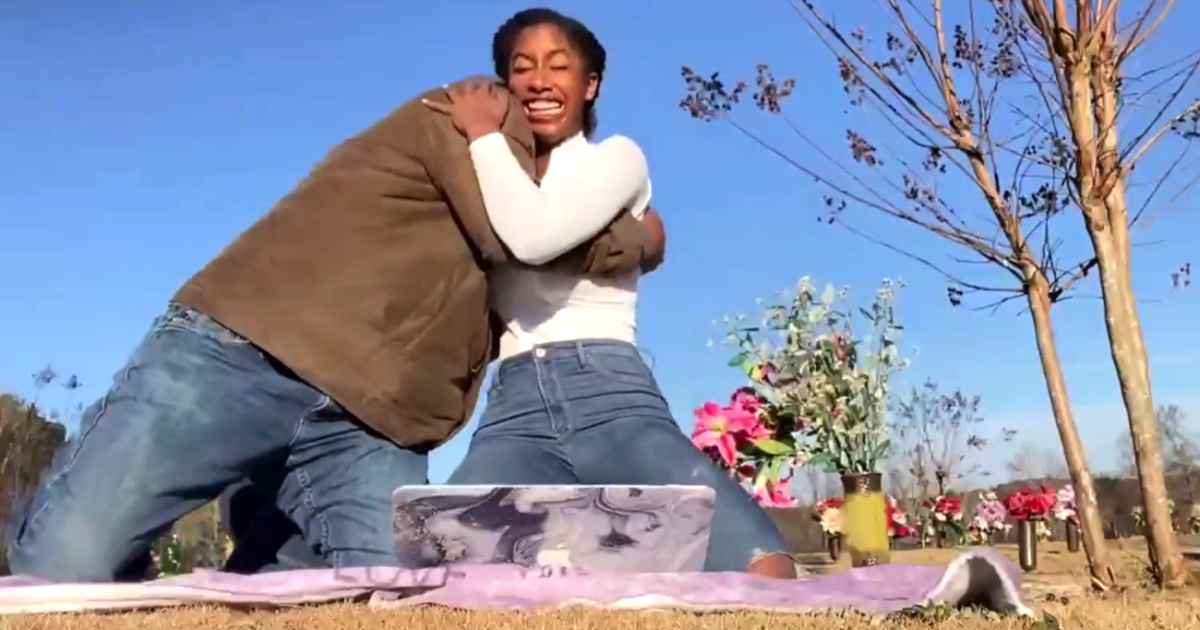 Skylar Hughes opened her status update letter from Duke at the gravesite because she wanted to share the "beautiful moment" with her mom, who died unexpectedly in 2016.
Since the age of 3, Skylar has always maintained a stellar educational record, "Skylar maintains a 4.1 GPA, and received an astonishing score of 33 on her ACT exam," the GoFundMe page set up for her by family says.
"She was also nominated for the 2020-2021 United States Presidential Scholar Award, and was an Anti-Defamation League 'No Place for Hate' Award recipient."
However, tragedy struck at the age of 11, when her mom, Rasheda Hughes, who was her "biggest inspiration," passed away following a brain aneurysm and a coma. "She was such a vibrant woman, and I get a lot of my qualities from her," Skylar said.
When she finally received confirmation on her being accepted to the prestigious university, Skylar broke down in tears beside her father James in a video shared on YouTube.
"It was the best feeling in the world," Skylar, 17, said, after learning that she was among the 7% of applicants selected by the school. "I was so proud of myself. All my hard work and sacrifices paid off, and it just made me really happy."
"Before I opened it, me and my dad and my mom, we just all prayed," Skylar said. "I felt like my nerves were heightened because I felt like she was nervous with me.
Right now Skylar is busy applying to scholarships and her family has set up a GoFundMe to try to help her get the funds needed to pursue her degree in marine biology at Duke, till now $36,000 has been raised of the $180,000 goal.