This business owner who shaved his head for an young girl is one of a kind. His love and compassion for people especially, his frequent customers are over the top.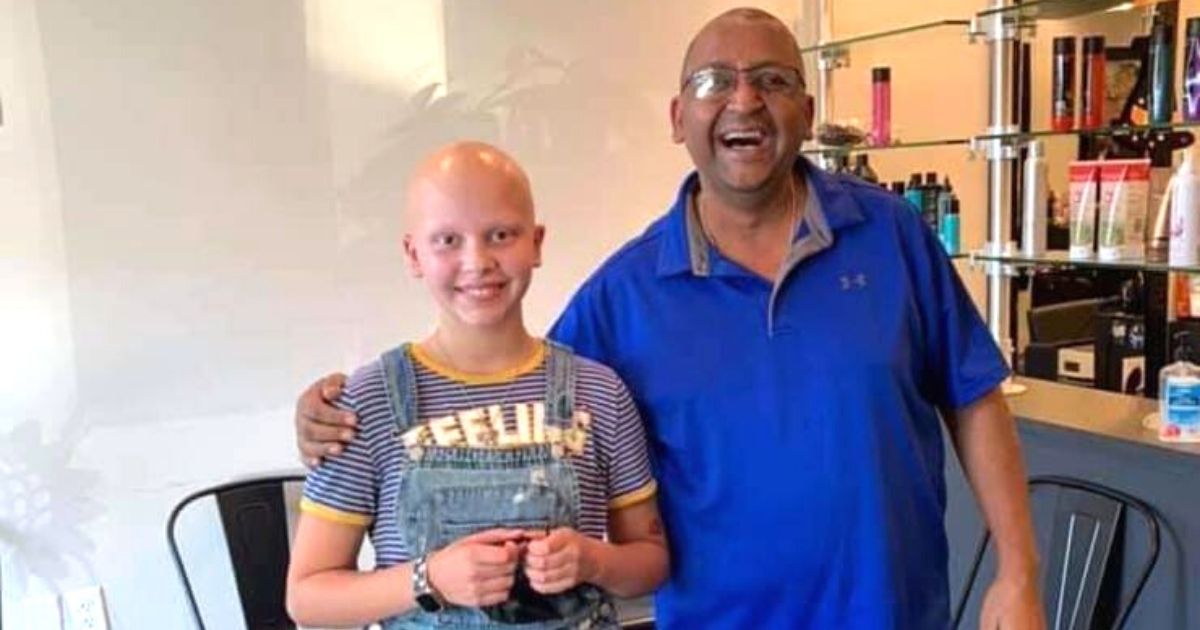 Ten-year-old Megan Ragucci from New Jersey has her whole life ahead of her. She is just like any other kid in town until she started losing her hair big time. According to the American Academy of Dermatology Association, "it's normal to shed between 50 and 100 hairs a day. When the body sheds significantly more hairs every day, a person has excessive hair shedding." Megan seemed to be on the other end of the spectrum since she was losing way more than 100 hair strands a day.
This was caused by a condition called, Alopecia Universalis (AU). She was diagnosed with Alopecia when she was in first grade. Healthline.com defines AU as a condition that causes complete hair loss in the scalp and body. Megan opted to have her hair shaved altogether since she has been losing them anyway.
That's when Sam Aggarwal, owner of Sunrise Bagels in Wyckoff, New Jersey decided to join the bandwagon and shaved his head also. "He stressed that he was just [going to shave his head] because he didn't want her to ever feel alone. He just feels the world needs more kindness," Jenn, the mom of Megan, said in an interview. He was also doing this for Megan because she is one of the regulars in his cafe.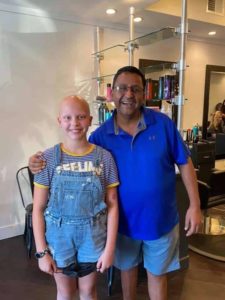 Sam met Megan and her mom at "The Klip Joint", a hair salon in Hawthorne, New Jersey. That's where Megan had her hair shaved. Jenn was so thankful that there are people like Sam who care for people in difficult situations.
She expressed her gratitude by saying that, "Life for Meg can be hard sometimes. She can't go anywhere without someone staring or asking if she's sick. She has unfortunately experienced some of the world's unkindness, so when someone goes above and beyond to show her she's not alone, people are still kind… it just means the world to our family!"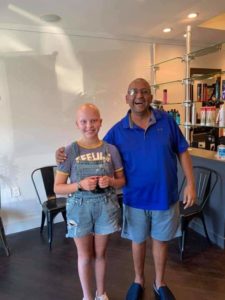 This act of selflessness meant the world to Megan. She was so happy knowing that there are people who still care. There might be a lot of 'Megans' out there waiting to be seen, heard, and validated. Not everyone can shave their heads for people like Megan, but a simple act of love and acceptance makes the world a safe refuge for them.