A mother's search for her adopted son ended when she finally met him after 20 years at the same hospital they both worked at, now the story of their reunion has gone viral on the internet.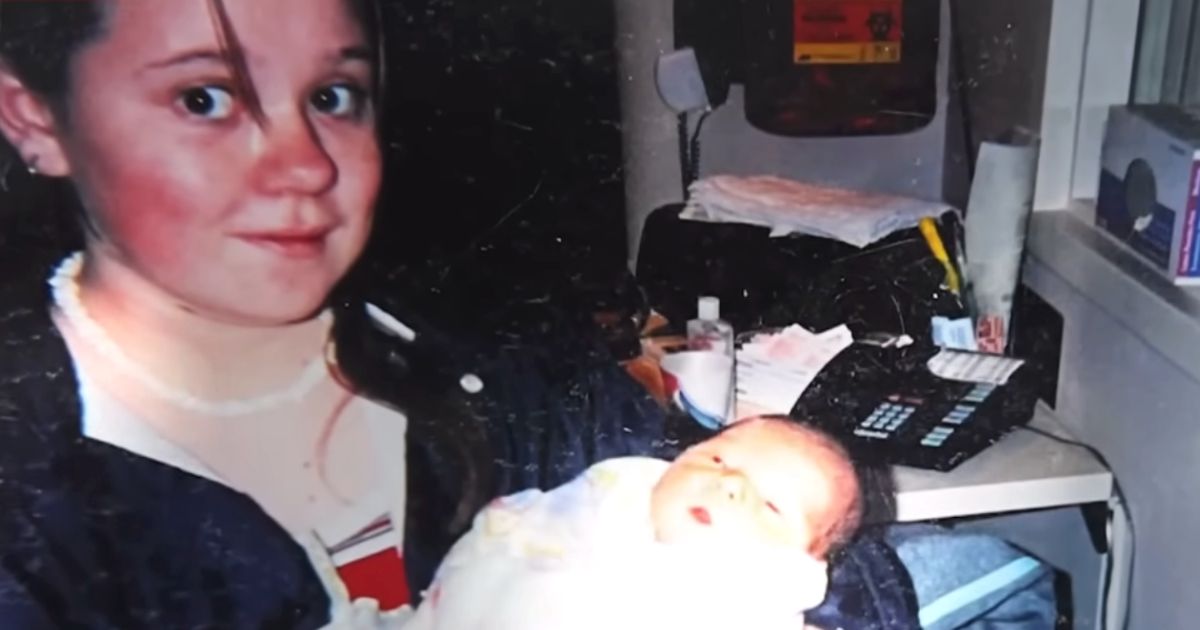 15-year-old, Holly Shearer made the toughest decision of her life when she gave away her newborn for adoption through an agency. She found Angela and Bryan Hulleberg to be perfect for her baby as they would be able to take good care of him and provide all the necessities that she couldn't.
Recalling that moment, Holly said, "He deserved a mother and a father, a home with a playset in the backyard that he can play on, a dog, all of those things I couldn't give him," Holly said.
Angela and Bryan took good care of Benjamin, but they were concerned about her as she loved the little baby she gave up for adoption. Benjamin too was trying to find his birth mom but since the adoption was a closed one, all he knew was that her name was Holly.
Holly too was trying to find the son she'd given up for adoption but hit a roadblock as she knew The Hullebergs by their first names only. While Benjamin wasn't successful in finding Holly, she found him through a Google search and was watching him for the last few years.
Talking to Good Morning America, Holly said that she found Benjamin through social media when he turned 18 but was very scared to reach out to him thinking it might upset him. She was oblivious to the fact that Benjamin too had been looking for his birth mother.
Finally, Holly reached out to Benjamin when he turned 20, and he too was eager to meet her and thank her for giving him up for adoption, so that he could have a good life.
Holly, Benjamin, and Angela met up for dinner one evening after she sent him that initial message, Benjamin told her that he volunteered in the NICU unit at a hospital while Holly worked in the heart center at a local hospital.
Holly said, "It's just exciting. I'm part of his life. Just knowing that his phone number is in my phone and I can call him or text him anytime … it's amazing," she said.
Turns out that the mother and son were working near one another for a while and the family lived only 5 miles apart from each other in Utah. The love and respect that Holly and Angela feel for each other and for Benjamin has lasted over these years and is the driving force between all of them.