Most of us would associate a tree with Christmas, but not for this community of Lisbon, Iowa, because there's a tree out there in their community, which is loaded with meaningful gifts for these times.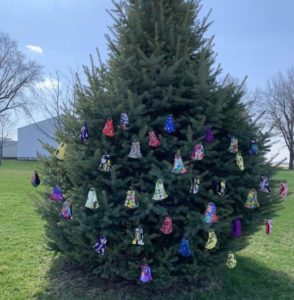 Deb Siggins, 55, sewed hundreds of face masks and has hanged them on a tree near her home for friends, family, neighbors and local community members to take one when needed.
"My goal was to do 100 for the hospital, but then my friends and family wanted some and it just snowballed," Siggins said. "It went crazy, I'm getting so many requests from everywhere to the point where I can't keep up."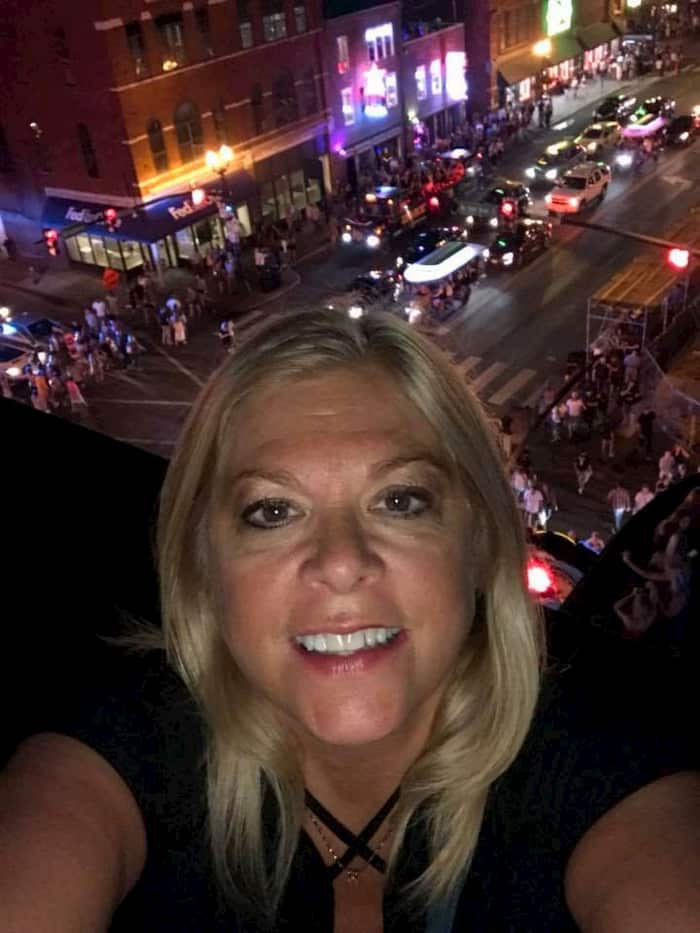 Siggins started sewing the masks to help a local hospital, UnityPoint Health's St. Luke's Hospital in Cedar Rapids who had sent out a request asking people to sew masks for their health care workers facing shortages.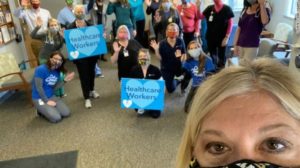 As the mask and supply shortage crisis continues to be a problem for front-line workers, many people including homemakers are sewing their own masks.
The talented crafter has used her gift of sewing to make masks for coworkers, firefighters, paramedics, grocery store employees, and elderly patients at the doctor's office where she works. "I'm a giver not a taker, so I'm always happy to help," Siggins said.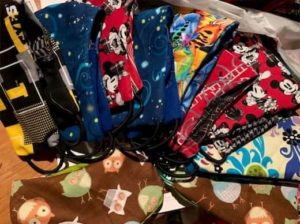 Even though the demand for masks has become overwhelming, Siggins doesn't plan to stop sewing till the crisis is over.