There are very few celebrities in Hollywood who are known to be outspoken about their faith in God and Tyler Perry is one of them. Today as he and Steve Harvey discuss the importance of prayer and faith it's sure to touch your hearts and make you a firm believer in God.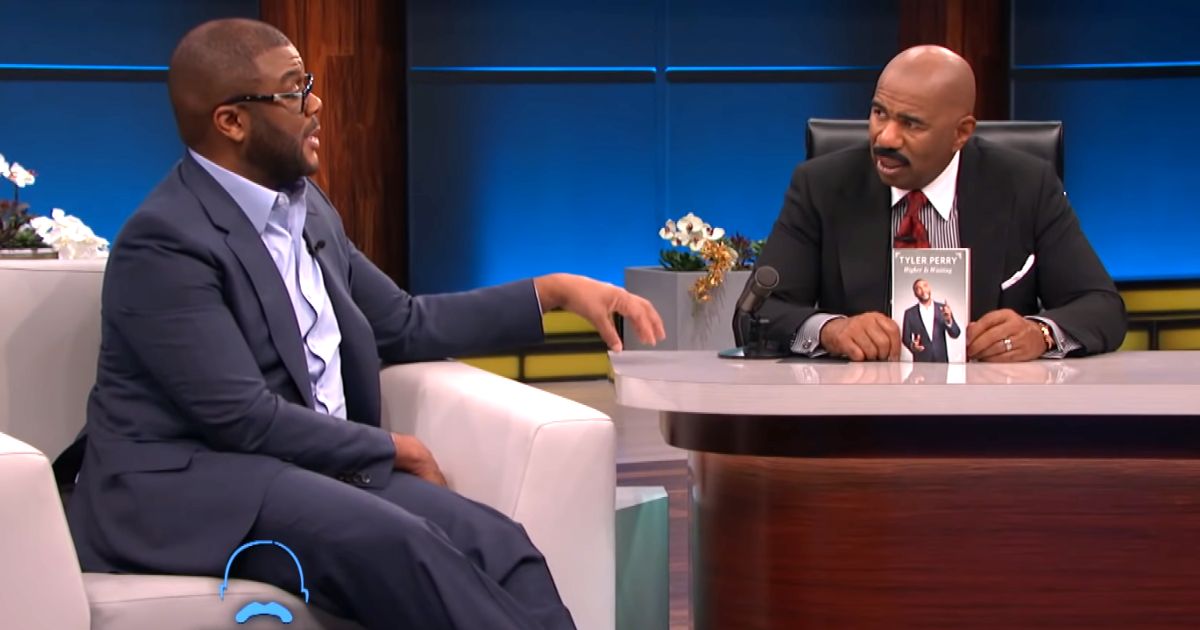 Being a deep-rooted believer in Jesus Christ, Tyler compares Christian believer friends in your life to trees and says that some of them are like leaves because they're seasonal Christians. While others are branches, that cannot handle much pressure and bend from the weight. But in the end, he spoke about those good believers in our lives who are the roots, who are deep in the word and stand firm with us in all circumstances.
How true is that? We can really relate to this comparison by Tyler Perry and we agree that we need friends who are rooted in the word of God in our lives. It also reminds us of the parable in the Bible in Matthew 13, where Jesus talks about the farmer sowing seed, some fell on the wayside, some on strong ground, some on the thorns, and some on fertile ground.
Tyler learned to pray from a young age and believed that God would always answer his prayers after listening to a sermon his uncle preached about asking God for a blessing. He always knew that people on TV were real and so he asked God to bring them out so he could take care of them. He thought it was a prayer that wouldn't be answered by God but was astonished when God sent him the answer in a few days.
He got the surprise of his life when he came home one day to find a pair of parakeet birds that could talk. Apparently their owner was moving and so he brought the birds to Tyler to take care of. That was a sign from God to Tyler that He listened to his prayers and had answered them. Tyler may not have been given any person from the TV to take care of but the pair of talking birds to look after.
From that moment on, Tyler Perry has never doubted God and has been receiving answers for every prayer he has said. Today as we heard Tyler's faith story we are blessed to see how God can use the little things like birds and trees to teach His children lessons on faith and hope.
Hebrews 11:1 Now faith is the assurance of things hoped for, the conviction of things not seen.