A cute video of a group of 22-day-old bunnies thinking that their mother is Bailey, a Golden Retriever, is bringing joy to many people around the country.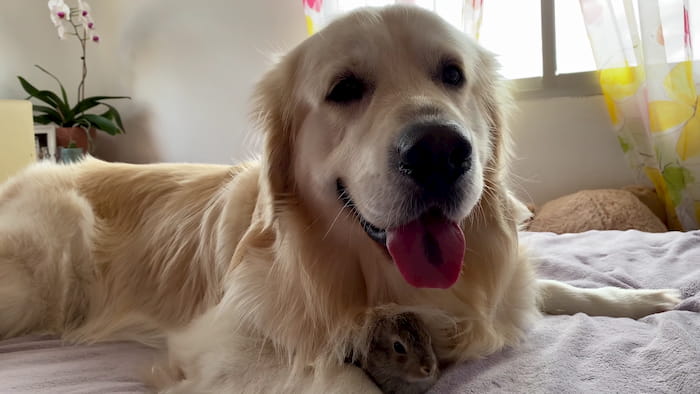 The little bunnies can be seen moving around the dog who is sprawled out on the bed and snuggling up near him for warmth.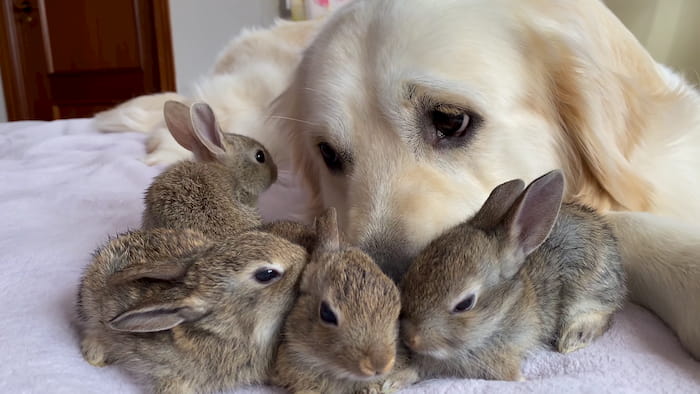 A little bird can also be seen jumping about with the bunnies and they all seem so united and happy being around each other.
Enjoy the adorable video here!