A group of bystanders rushed to lift a car off a motorcyclist trapped under it in Myrtle Beach South Carolina. The driver of the car was allegedly distracted when he hit him from behind, but what happened next is proof that our world still has so much good in it.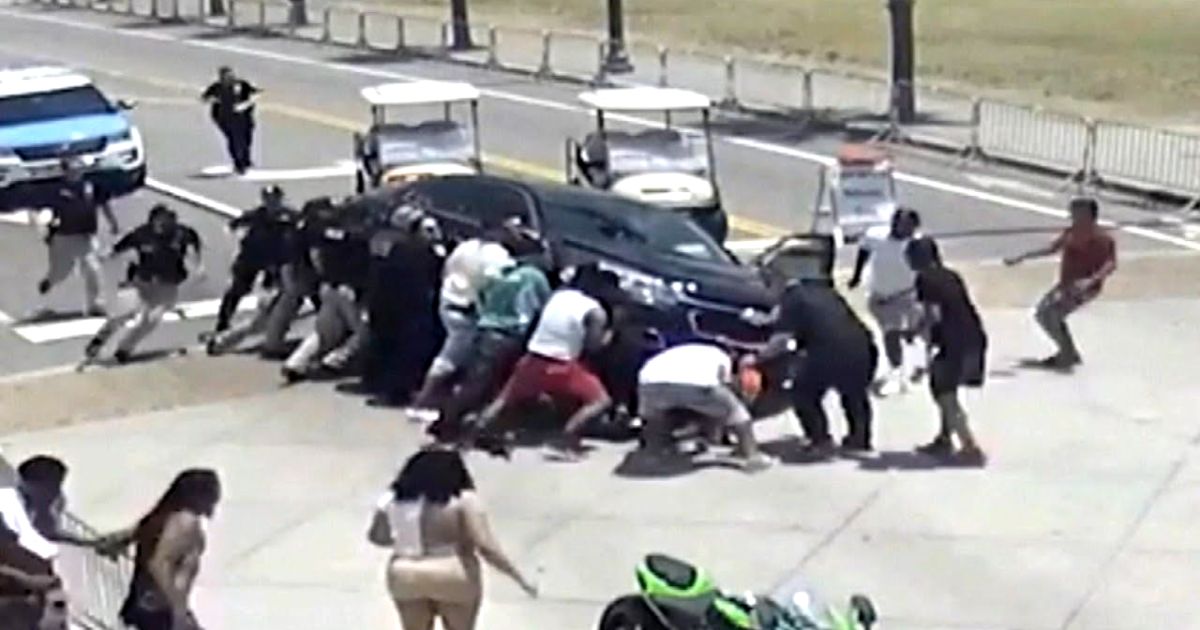 Alex James was enjoying a bike ride with a friend and was trying to turn a corner when the car hits them from behind. The video shows the woman sitting at the back falling to the ground, rolling, and scrambling to get out of the way of oncoming traffic.
Meanwhile, Alex was in grave danger as he was still on his motorcycle but under the car, bystanders who witnessed the accident rushed to join the effort to help lift the car while one person contacted emergency services.
Soon more people join the effort and in just a minute, twenty people work in tandem to lift the car up enough so that Alex can be rescued from underneath it.
The collective effort of strangers helped save the life of Alex and after being released from the hospital, he's praising God and all the Good Samaritans who came rushing from all ends to save his and the woman's life.
This incident shows us that everything happens for a reason and that we must fully trust and obey the one who is holding the whole earth in His hands. He is able to protect us and keep us safe even when we are in the worst of situations.
Isaiah 54:17 "No weapon that is fashioned against you shall succeed, and you shall confute every tongue that rises against you in judgment. This is the heritage of the servants of the Lord and their vindication from me, declares the Lord.