When tornadoes hit Texas this weekend, Tom Mitchell wanted to help the people in need in any way he could. So he jumped into his vehicle and started searching. Then he found a bunch of people trying to rescue a family including a father, toddler and infant stuck in an overturned truck in fast-moving water. (Scroll down for video)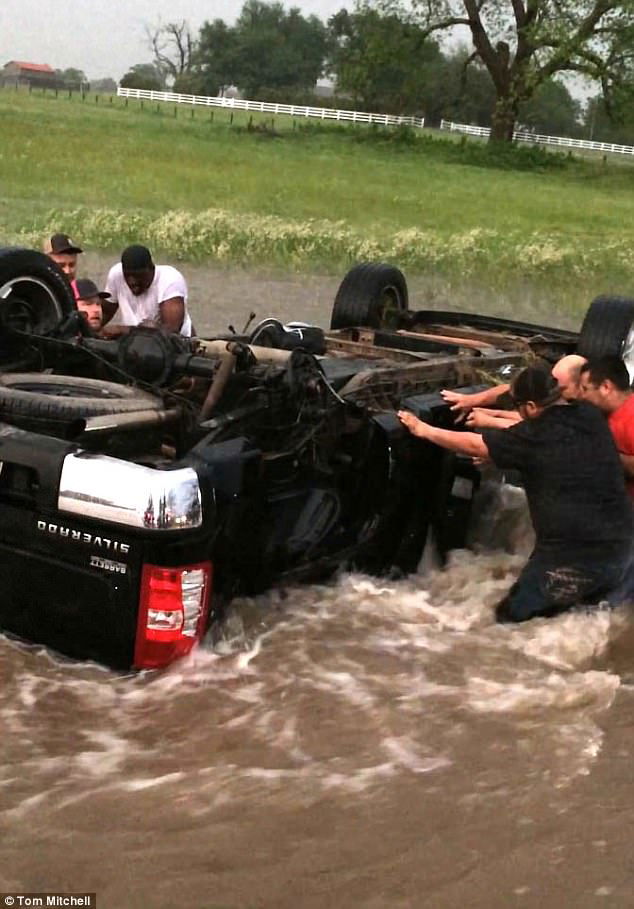 Mitchell didn't have the strength to assist the team, because of the water's strength. That's why he settled for capturing the rescue on his mobile. After lot of effort, the rescuers were able to free baby. Mitchell put his phone up and began performing CPR.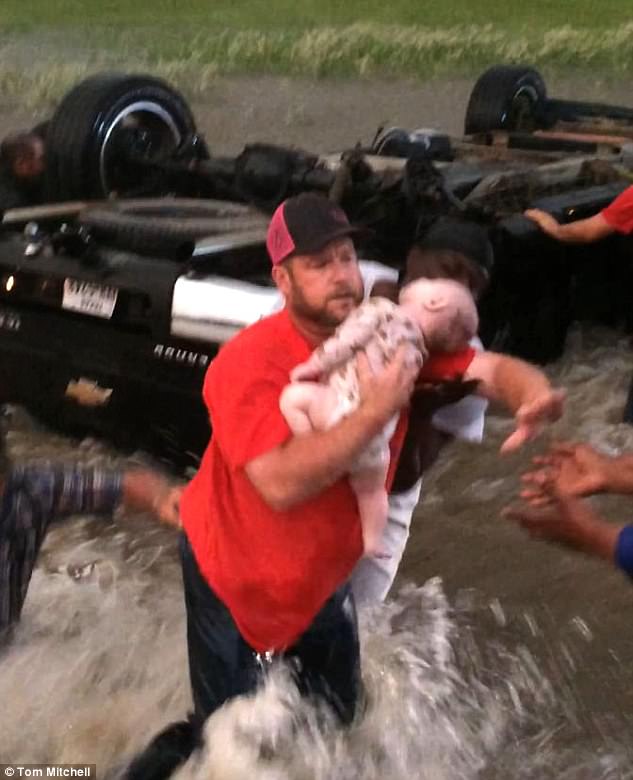 "This baby is gonna die if we don't start CPR fast," he told WFAA. "Having a negative feeling coming over me. This baby may not make it, this baby may not make it. No reaction, nothing is happening."
A woman started praying while Mitchell performed CPR.
"Dear Jesus, please let this baby breathe." she prayed. "Dear Jesus, please let this baby breathe. Well, the first prayer she said I felt a response in that child."
Thankfully, the good samaritans were able to resuscitate the baby and toddler. According to a latest update on Social media, the father and his children are recovering well.