A pair of Geese in Canada are lighting up social media with their devotion towards each other.
When a Canada goose, Arnold landed up in hospital his partner and lady-love marched up to the threshold wanting to visit him.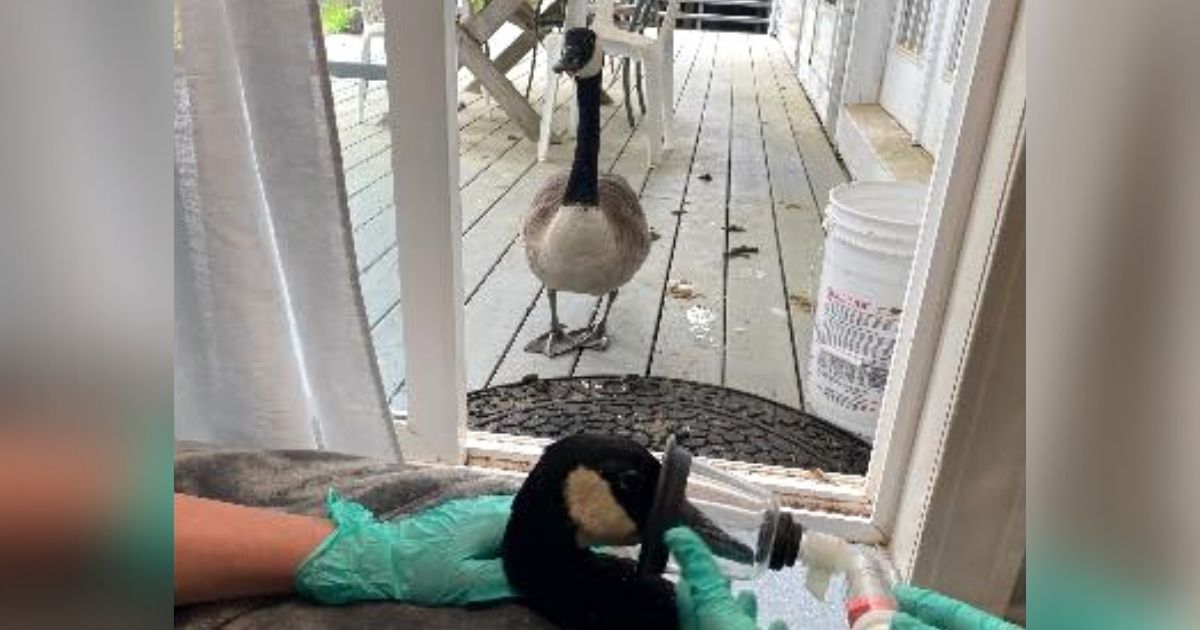 The wild geese have lived for many years at a pond close to the Cape Wildlife Center (CWC) in Barnstable, Massachusetts.
The pair are friendly with the facility's crew but tend to avoid human interaction, but when the crew noticed Arnold was limping and injured, they intervened.
It wasn't easy to get hold of Arnold and it was literally a wild goose chase but in the end, he was captured and on examining him it was revealed that he had two open fractures on one of his feet.
The injury was probably caused by an underwater predator, as the webbing and skin were pulled away leaving the bones exposed, the goose definitely needed an operation to fix it.
The following day, Arnold was getting prepped for his surgery, staff members were surprised when they heard faint tapping at their door.
"We turned to see that his mate had waddled up onto the porch and was attempting to break into our clinic," Cape Wildlife Center posted to their Facebook page. "She had somehow located him and was agitated that she could not get inside."
His partner had finally tracked him down and stood watching him throughout the entire procedure, refusing to leave her position by the doors.
After the surgery was successfully completed, Arnold was placed in close proximity to his thankful spouse who attended to the needs of her hubby.
"His mate immediately calmed down and began to groom him through the door," CWC wrote. "They both seemed much more at ease in each other's presence." Arnold is expected to make a full recovery and will be back in the wild very soon.