Grace Anna has Conradi Hunermann syndrome, a rare form of dwarfism.
She has not allowed her disability to stop her from her love of singing.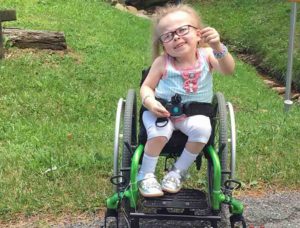 This precious girl has over 1 million followers on her Facebook page "Grace Anna Sings".
Watch Anna singing a beautiful rendition of 'Down to the River to Pray'.
"Keep praying for me," she said. "Doing my best to get to walking. Thank you all for the encouragement!"
You are an encouragement to this world Grace Anna, may you succeed in all your plans and endeavors in life.
Check out her latest video where she shows us what following our dreams is all about.
Hey everybody this is your girl Grace Anna!

Watch me walk!

Posted by Grace Anna Sings on Friday, May 31, 2019