With the novel coronavirus raging across the country and the world, there seems to be a shortage of masks and protective gear, but thanks to one 89-year-old grandmother from Chicago, Illinois who is sewing non-stop to make sure that doesn't happen.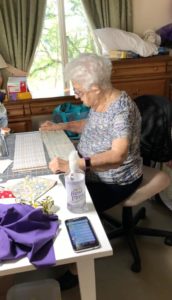 Teresa Provo has been cooped up all day with her TV, computer games, and, her sewing machine since the world is in lockdown, and all she wants is the safety of her family all over the country.
With a stockpile of fabric at her disposal, Terry has sewn a mask for every one of her 50 family members and friends—and mailed them all over Chicago, Wisconsin, Florida, Minnesota, and California.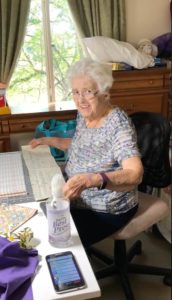 Every mask was personalized for the person she was sewing it for and also featured their favorite sports teams, like the Chicago Cubs or Blackhawks, and included handwritten notes of encouragement.
The elderly lady kept stitching away while listening to The Beatles. "She just likes the Beatles, cause who doesn't!" her granddaughter, Amy Szabo, said.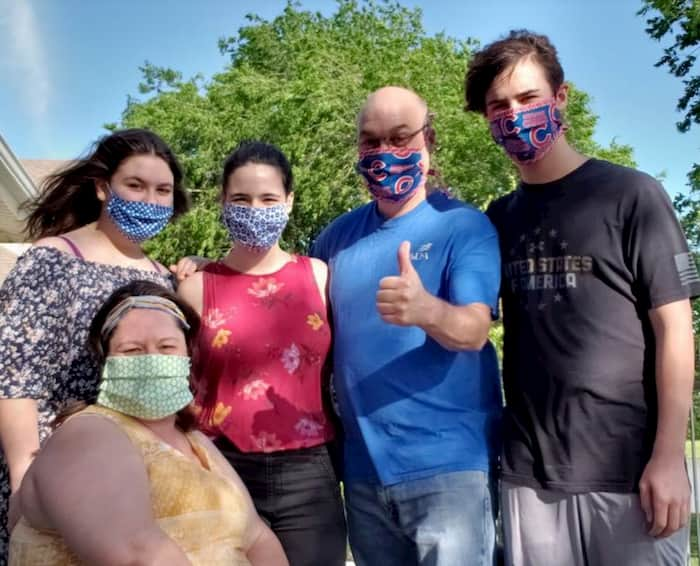 When people started getting to know about her stitching masks, her "Red Hat Club" friends, a group of elders who enjoy going to local performances and events, joined her to make more masks for the nursing home residents where Terry lives—over 600 masks.
"It took us two weeks, but we get 'em done," she says. "I'm still working on some."
Grandma jams out while sewing 600 masks… Check it out! goodnewsnetwork.org/89-year-old-sews-600-masks-while-listening-to-the-beatles/

Posted by Geri Weis-Corbley on Sunday, April 19, 2020
The song that Terry was listening to from The Beatles was probably the most appropriate for these times of the COVID-19, when Amy shot this video.