In the heart of Chesterfield County, Virginia, Calvin Godette, a utility worker by trade, crafts stories of kindness that ripple through the lives of countless individuals. While Calvin's days are typically consumed with fixing leaky water mains, it's his generosity and loving nature that truly define him.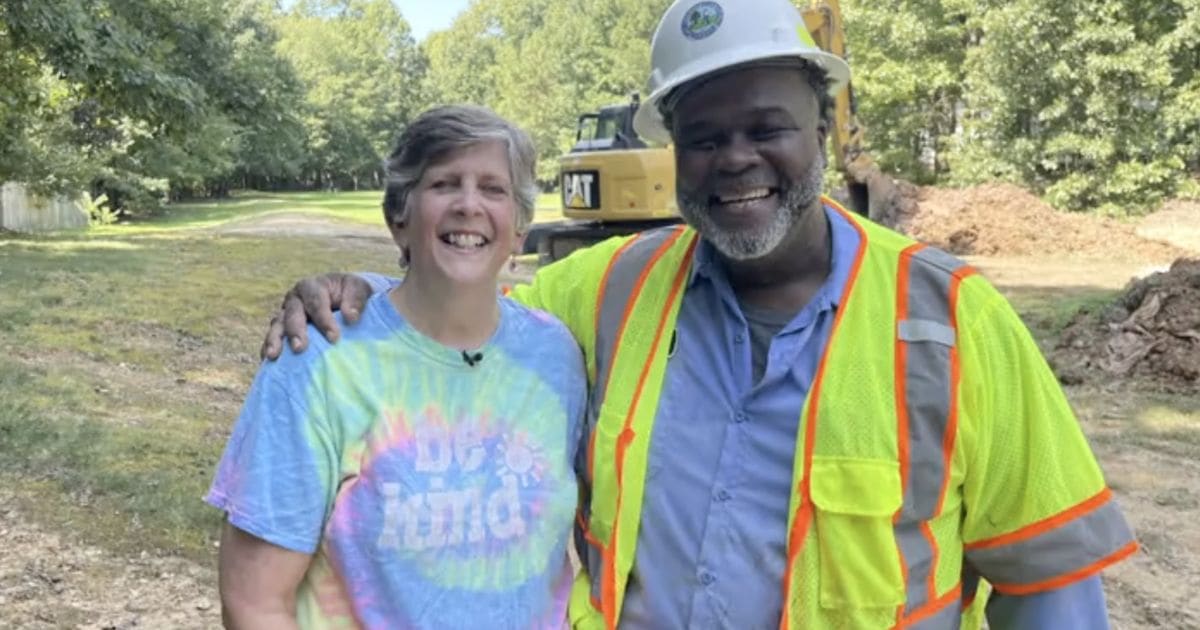 Calvin's commitment to giving is relentless. He channels nearly half of his income to assist strangers, offering them coffee or groceries, and is usually met with a humble 'thank you' for his genuine acts of kindness. Calvin's drive to make a difference springs from a simple, profound belief: "You never know. A small gesture or a kind word can completely alter someone's circumstances."
One remarkable interaction unfolded a few months back at a Burger King drive-through. Calvin, noticing sorrow in a woman's eyes in his rearview mirror, decided to buy her a meal. This woman, Denise Walters, was navigating through the pain of losing her husband of 41 years. Denise confessed that Calvin's unanticipated kindness was a beacon of light in her life, "Somebody to do something that nice for you, at that very moment when I thought nothing could make me happy again, it just touched my heart."
Denise felt compelled to share Calvin's goodness with the world and ensured that his compassionate acts earned him recognition before the county board of supervisors. Calvin and Denise, bonded by this serendipitous encounter, have built a relationship that goes beyond mere friendship. Calvin warmly shared, "I told her, I said 'You may have lost a husband, but you gained a family."
The warmth of Calvin's spirit didn't just leave Denise comforted; it inspired her. She's now walking in Calvin's footsteps, spreading kindness to others. "He has shown me the way," she asserted. "If he can do this, I can do this."
In a world filled with fleeting pleasures and silent sufferings, the journey of people like Calvin illuminates our path, teaching us the importance of shared love, faith, and collective uplifting in God's name.
"Let each of you look not only to his own interests, but also to the interests of others." – Philippians 2:4