Thanksgiving isn't complete without Turkey and family, and for Wanda Dench and Jamal Hinton, it was a heartwarming reunion amid a holiday season stricken by the pandemic.
By mistake Wanda had accidentally texted a Thanksgiving invite to a stranger's number 4 years ago, thinking she was sending it to family members "Amanda" and "Justin." But the text message was received by 17-year-old Jamal Hinton from Phoenix who received it on the Tuesday before Thanksgiving.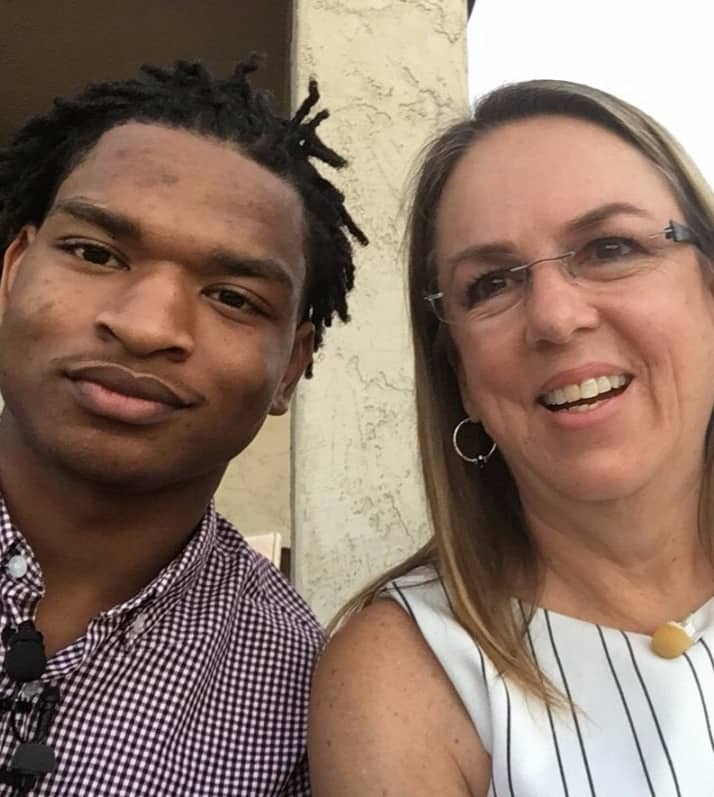 Understandably, Jamal was confused by the invite and wanted to know who this family was, to which Wanda identified herself as "your grandma," and the texts that followed were so GOOD.
In the beginning, Jamal thought it was his grandma texting him, and then asked her to send a picture to make sure. Jamal Hinton then laughed and sent his own selfie to assure "Your Grandma" that she had texted the wrong grandson, but also requested her for a seat at the table with Justin and Amanda.
Then Wanda replied with a sassy text- fourth. "Of course you can. That's what grandma's do…feed everyone," she replied, with some skilled emojis. Jamal then said he'd be thrilled to join the family for Thanksgiving. Their viral chat went viral, and the two haven't stopped meeting each other for Thanksgiving since then.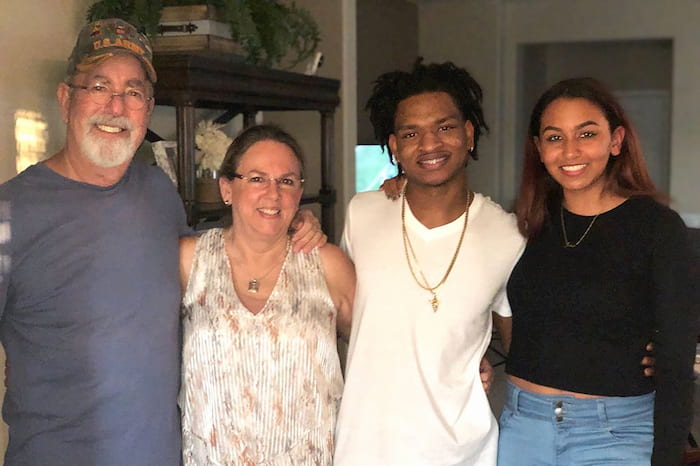 Wanda and Jamal have celebrated their 5th Thanksgiving together in Mesa, Arizona now but this year it was a bittersweet occasion for them. Wanda's husband Lonnie of 43 years, who was present for all their previous gatherings, passed away in April due to COVID-19. "I wasn't looking forward to it at first because Lonnie wasn't going to be there," Wanda said. "The past seven months have been so difficult, but this was really important to me."
63-year-old grandma Wanda decided to continue the tradition. "I can't even explain how much joy I had, having good food with my favorite company," she shared. "We laughed, we had a great time, we reminisced about the past. It was so good for all of us." She added, "Lonnie was missing this year, and he was a big part of the Thanksgiving story and a big part of our lives, but that's one thing Wanda and I know for sure," added Jamal. "Lonnie would have been very angry if we didn't have Thanksgiving together."
View this post on Instagram
"At first it was sad," said the teen. "We had a photo of Lonnie at the table with a candlelit, and we were all shaky in the beginning but it lasted five minutes before we were back to ourselves. We just told jokes and stories and shared our memories of Lonnie, so it was amazing."