An emotional moment was shared between a brother and sister, who were reunited after staying 5 years apart from each other.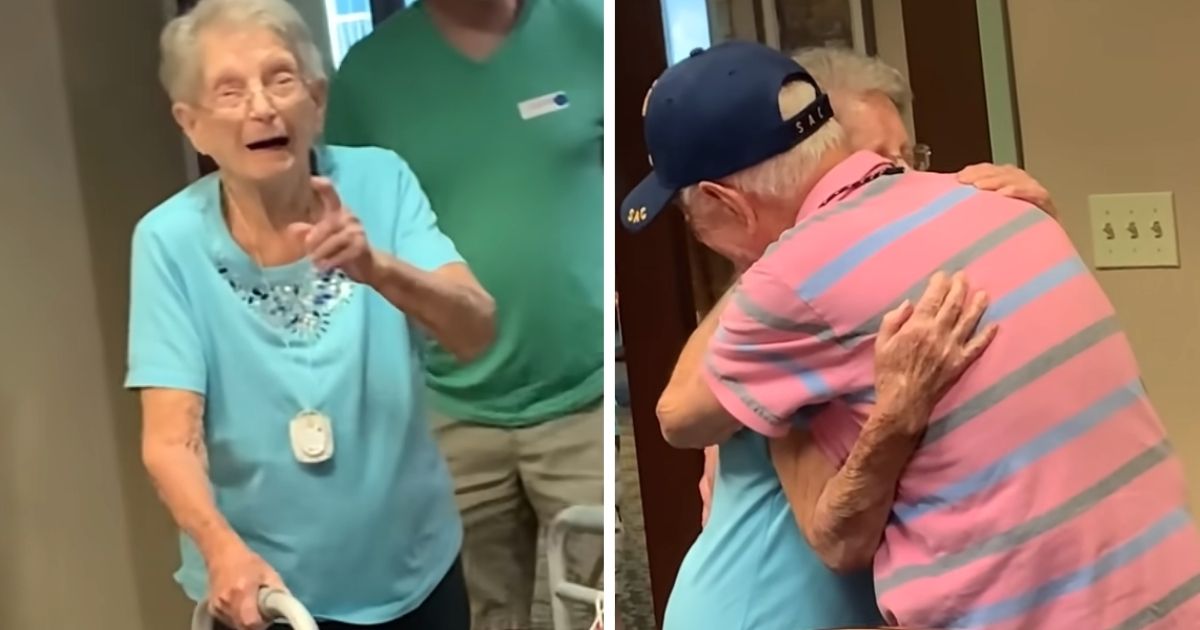 Mary Pine, 95, and Bob Taylor, 84, spoke regularly on the phone, but because of the pandemic and Mary being moved into an assisted living facility, they couldn't meet for half a decade. The pair had surprised each other in the past when Mary traveled to surprise Bob at his home, in Atlanta, Georgia.
But on July 4, for Mary's birthday, Bob returned the favor with a surprise visit to see Mary with the help of his granddaughters, Morgan Taylor, 27, and Kenzie Hardin, 24, who traveled all the way to Mary's care facility in Ambler, Pennsylvania.
Kenzie lived in Florida, and so she and Kenzie headed to Atlanta by road. Morgan said the journey took around 13 hours, with them stopping only for bathroom breaks and gas. Finally, on July 4, Mary got the surprise of her life when she was called into a room at her care facility.
As cameras started recording the priceless moment when Mary entered the room for her birthday surprise and was awestruck when she turned to the side and saw her brother Bob. It was too much for the 95-year-old, who began to cry happy tears on Bob's shoulder.
Morgan said: "It definitely pulled some heartstrings. I'm so happy he got the opportunity to see her again and her reaction was priceless. I know they were both overwhelmed with joy and love and that's all I could ask for as a granddaughter."
She added, "Hearing them reminisce on old times and tell stories like they happened yesterday was so heartwarming. I'm so thankful my family worked together to pull this amazing surprise off. It was so great seeing all of them."