A newlywed couple brought wedding guests to tears after giving their first dance to the groom's grandparents.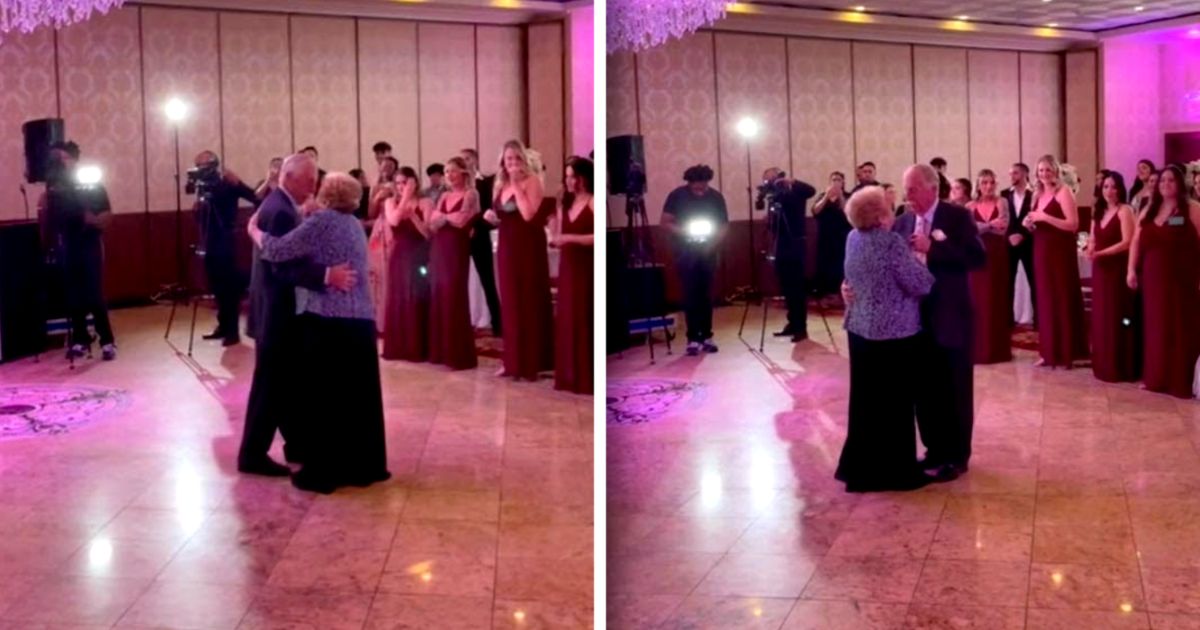 A wedding ceremony is full of traditions and symbols and the first dance of a newly married couple is one of those traditions that is highly cherished. It is considered the official opening of dancing by the newly married couple and is the most awaited moment for the guests as well.
But this sweet couple decided to let another couple who never got to have their own first dance at their wedding have the chance to enjoy it that day and it was captured on camera for thousands to see on social media.
26-year-old, Criminal defense attorney Samantha Estepa, from Hicksville, New York, and her new husband Zachary Graff, 27, got married on April 2, 2022, but during the reception in the evening, the couple decided to celebrate Zachary's grandparents, Elaine and Morton.
The elderly couple who got married 65 years ago, had to forego their first dance as Morton had to sit shiva when his mother passed away just before their wedding.
Shiva is a Jewish custom of mourning for seven days after a family member's death, so even if there is any celebration in the family during that time period, there can be no dancing for the mourners.
This act of kindness by Samantha and Zachary was appreciated by wedding guests present there including bridesmaids who were seen wiping away the tears as the golden couple danced to the music.
How very thoughtful of this newlywed couple to allow another couple to take the spotlight on their wedding, it shows how thoughtful and kind they are at heart and we wish them all the very best in their new journey of life together.
"There is no fear in love. But perfect love drives out fear because fear has to do with punishment. The one who fears is not made perfect in love.We love because he first loved us." 1 John 4: 18-19