This pandemic year we've all been forced to be cut-off from one another and maintain social distancing which has been hard especially for the elderly.
But now as things ease grandparents are able to finally see their little grandchildren after months of being distant.
A video of grandparents from Canada reacting to the wonderful news of their new grandson coming to visit them from New York is going to make your heart jump.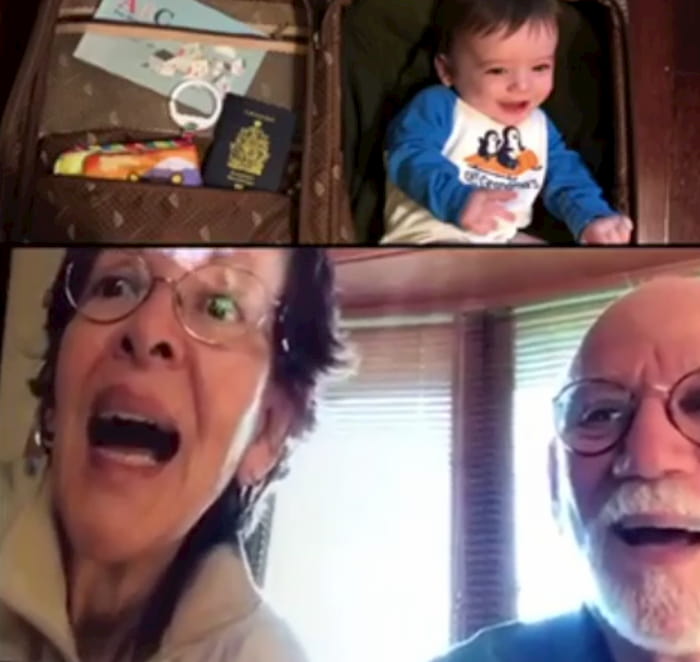 The elderly couple had stayed connected with their children through Zoom calls putting off visits to see them physically.
Recently they received a beautiful surprise when their daughter dressed up their grandchild a 6-month-old baby in a T-shirt that said, "Going to Grandma's House," with a brand new passport next to him.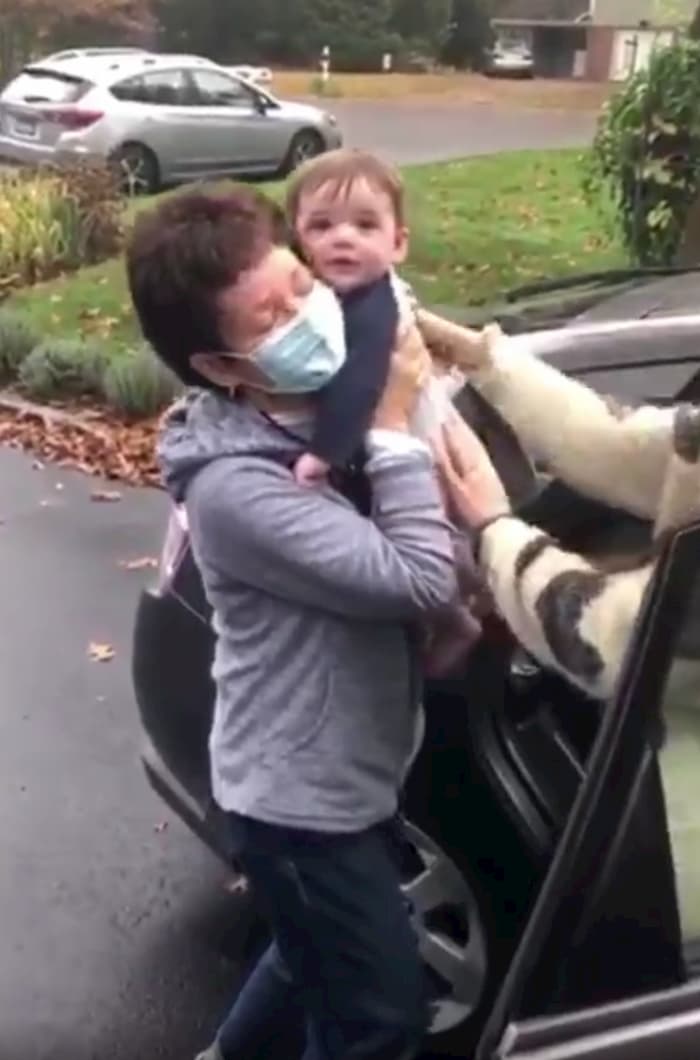 His grandma was ecstatic and almost fell out of her chair when she figured what those clues meant. The video shows their mind-blowing reaction when they finally greet their grandson.