A selfless act of kindness and humanity changed an old woman's life when she walked 10 miles to help cyclone victims.
A cyclone in Southern Africa destroyed numerous lives, so when a 71 year old woman heard about it, she decided to donate clothing and kitchen appliances to the victims by walking 10 miles to where it hit.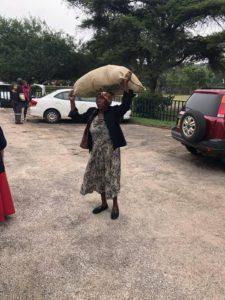 When the news of what this woman did spread to ears of a billionaire, he decided to reward her for it and ensure that she lived a comfortable life in the future.
The woman, Plaxedes Dilon, known as Gogo Magombo, walks long distances to sell clothing, waking up as early as 4 am. She heard of the cyclone disaster on the radio when she came back from vending.
She was so devastated that she decided to help right way. "I immediately packed the clothes and jackets that I earlier purchased for resell and carried my bag to Star FM the following morning," she said.
When the news of her generosity spread on social media, Strive Masiyiwa, a telecom tycoon and Africa's eighth richest person decided to build her a house and have her live a comfortable life. He added, "she gave more than us all."
Highlands Presbyterian Church also shared her story and picture on Facebook with the caption, "This gogo had no 50c for combi, walked the whole way from Mbare to Highlands just to donate her pots to give to people in chimanimani."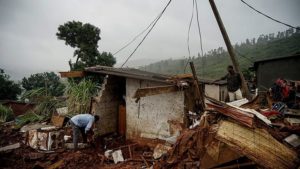 Strive Masiyiwa, also added a comment on the post saying, "This is the biblical 'widow's mite'," and "What she did is one of the most remarkable acts of compassion I have ever seen. When this is over, I'm going to find her, and invite her to come and see me, if possible. Then I will spend time in prayer with her. Then I will build her a house, anywhere she wants in Zimbabwe. It will have solar power and running water. Then I will give her a monthly allowance of $1,000 for life."
Chimanimani and Chipinge, the districts most devastated by the cyclone have been helped with relief by Highlands Presbyterian Church and Masiyiwa's donations.
Love and kindness are never wasted. They always make a difference. They bless the one who receives them, and they bless you, the giver. Always- Barbara De Angelis.