Marriage does not only take place between a groom and bride but both families involved as well. The internet is drooling over what the groom did in this sweet video taken from a wedding ceremony.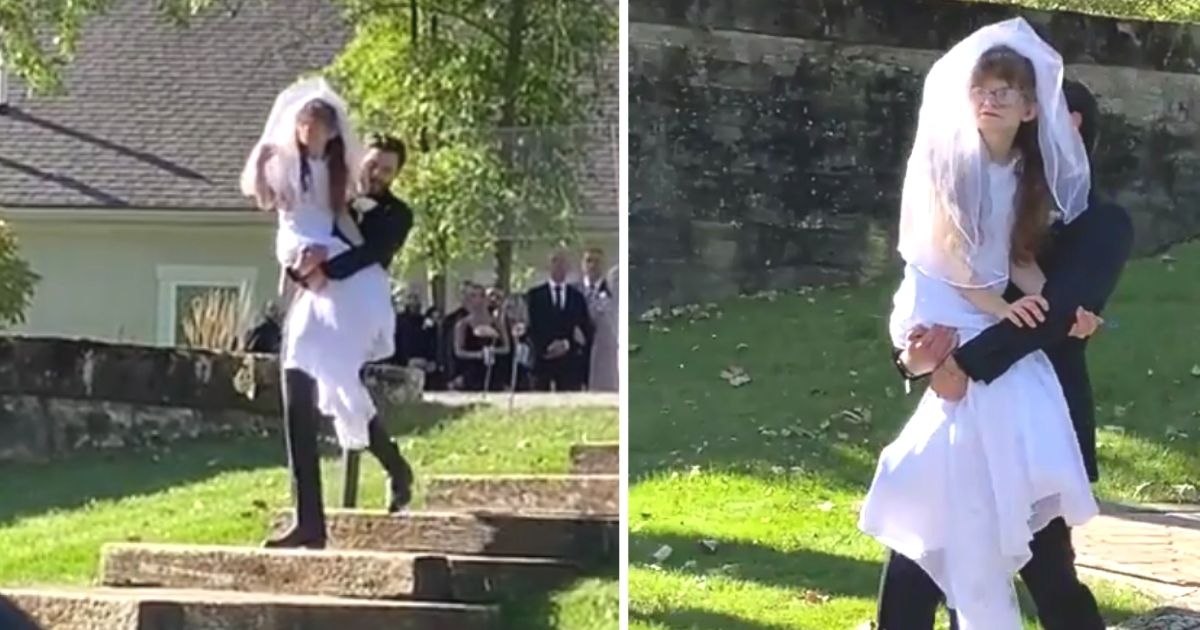 The groom in the clip proved that he didn't just marry that young woman, but married the entire family. That is true love.
The footage shows the groom walking down the steps at the wedding venue carrying the bride's special needs sister who is also dressed in a wedding gown.
Morgan Watkins shared this heartwarming moment from her wedding on TikTok that's touching the hearts of millions of people.
Morgan said that her sister with disabilities most likely wouldn't have a wedding of her own which is probably why the bride wanted to have her involved.
"My twin sister who has special needs came down at my wedding with my fiancé, now who I call my husband," she said.
Kindness to these individuals is the most caring attribute one can have. Her family absolutely deserves to have a caring and loving man like this in their lives.
She said, "I wanted her to have her special moment as a bride like her twin sister. I will forever cherish this! Look at how her just looking around at everyone like she's on her throne, this is why I fell in love with him because he loves her as much as I do."