In a 2016 wedding at the esteemed Saint Joseph's University Chapel, a groom took a moment that stood apart from the usual festivities. Instead of following the traditional path, he stepped up to praise God in the most soulful way, singing 'The Lord's Prayer'.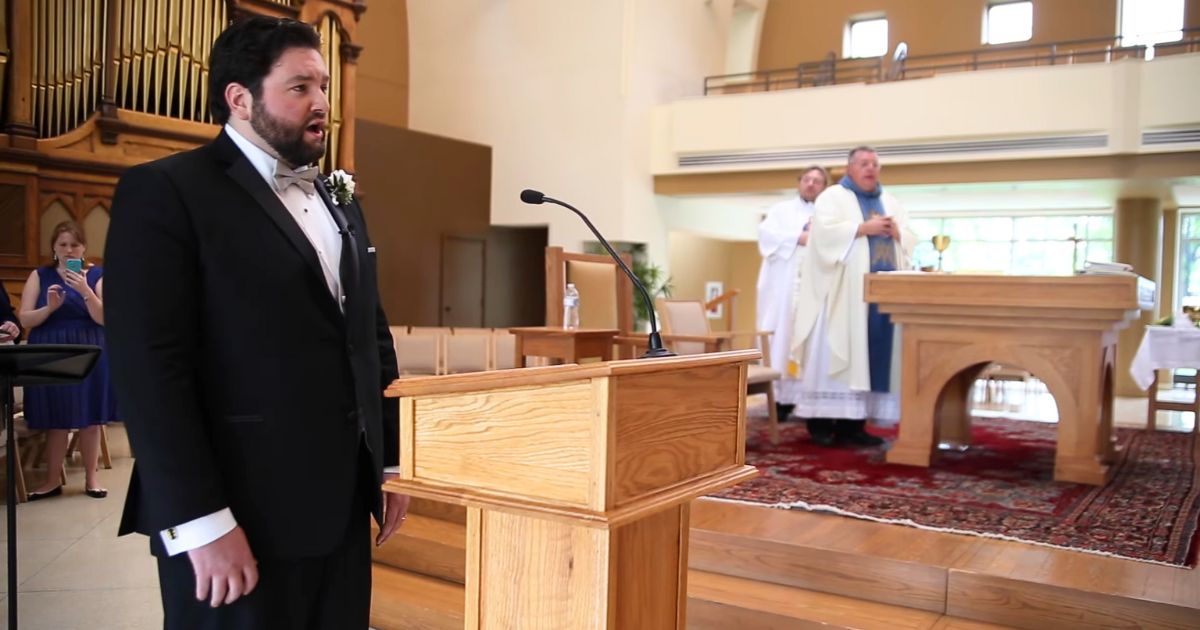 Brian McFadden approached the podium and began.
Our Father in heaven,
hallowed be your name,
your kingdom come,
your will be done,
on earth as in heaven.
Give us today our daily bread.
Forgive us our sins as we forgive those who sin against us.
Save us from the time of trial, and deliver us from evil.
For the kingdom, the power, and the glory are yours,
now and forever. Amen.
'The Lord's Prayer', as chronicled in the Gospels of Matthew and Luke, is more than just scripture. Jesus provided it as a guideline, teaching His disciples how they should pray. The prayer emphasizes:
1. Addressing God as our loving Father.
2. Praising His divine name.
3. Submitting to His will.
4. Asking for our daily needs.
5. Confessing our sins and repenting.
6. Seeking protection from temptation and evil.
The groom's heartfelt performance stands as a poignant reminder, urging us to prioritize our relationship with God at the forefront of marital unions and, indeed, all life's ventures.