A wedding ceremony is the perfect time to surround one's self with all our loved ones and this thoughtful groom made sure that he would include the people his bride loved the most on their big day.
José Vitor Flach surprised his new wife Cíntia Bonfante Pereira on their wedding day with a special appearance by her students.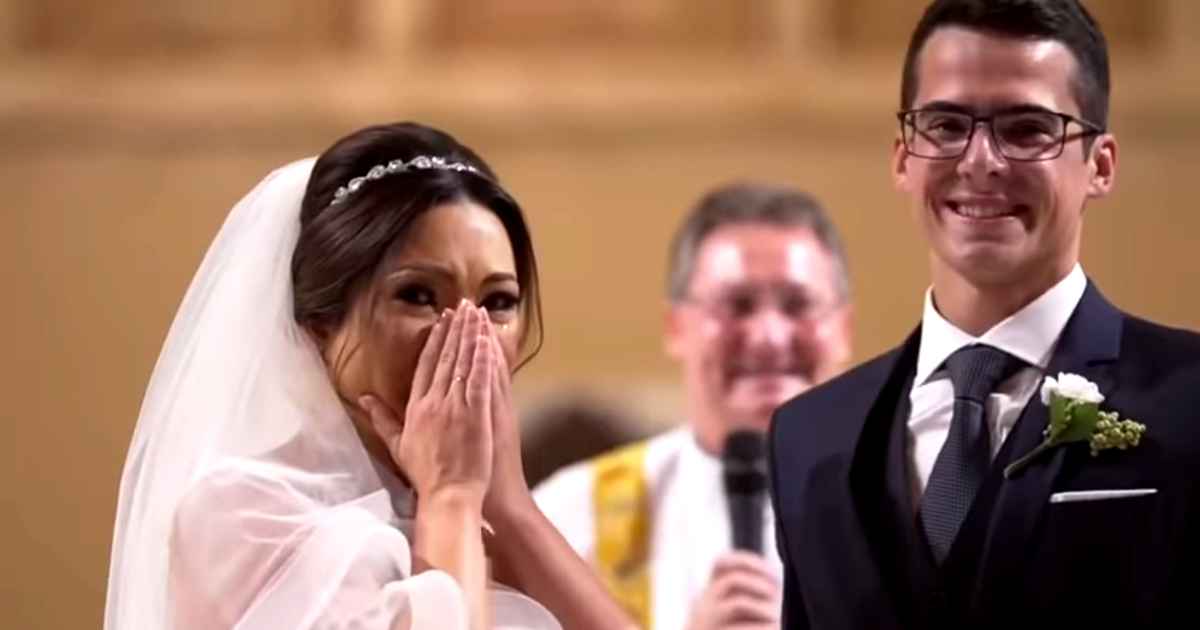 Pereira works as a speech therapist in Brazil among children who have speech delays because of Down syndrome.
Cíntia and José were standing at the altar when the doors at the back of the church suddenly opened and some of his bride's students began making their way down the aisle.
Cíntia looked completely blown away when she realized what was going on.
She instantly began to weep when the children appeared all dressed up in their best wedding attire.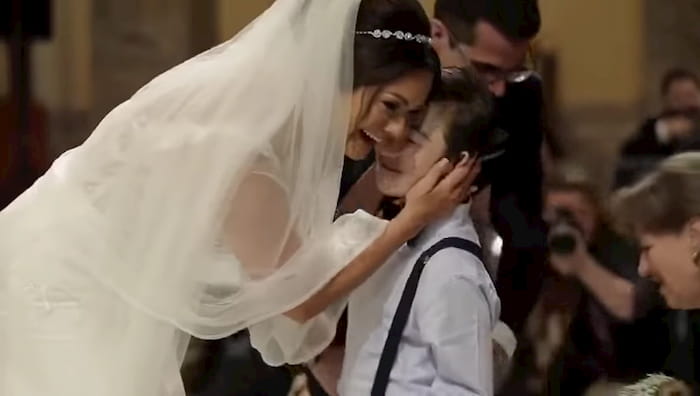 Two of the younger kids even brought some extra style with a tiny electric car which looked so adorable.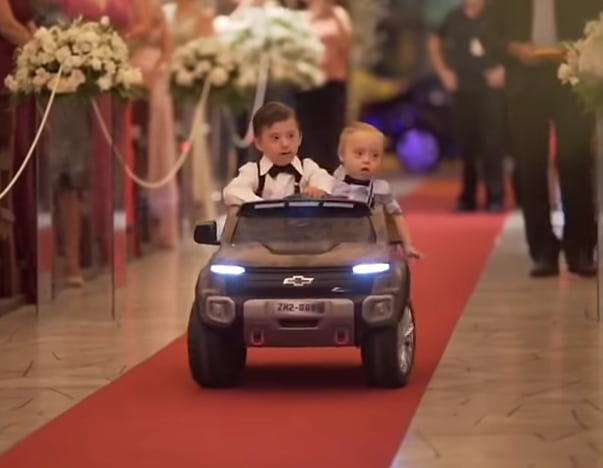 Cíntia and José stopped to say hello to each of the students and the new bride gently touched their faces and shared a special moment with each of them.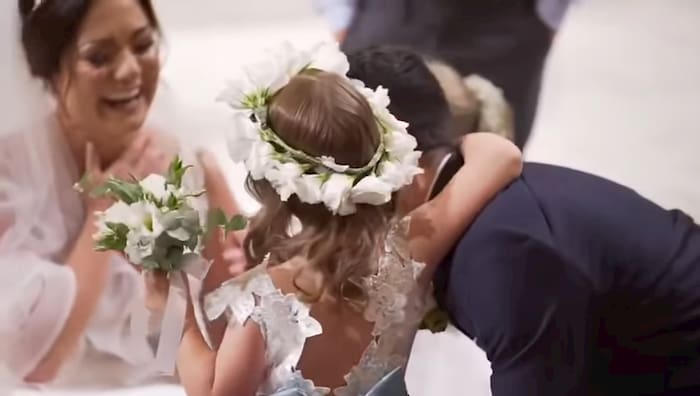 José proved to be the most thoughtful bridegroom on the planet with this action, we are sure this will be one of the most memorable moments of their life.