After two months, these kidnapped missionaries were finally free from the hands of their captors. After much deliberation and prayers, they "were nudged" by God to attempt an escape.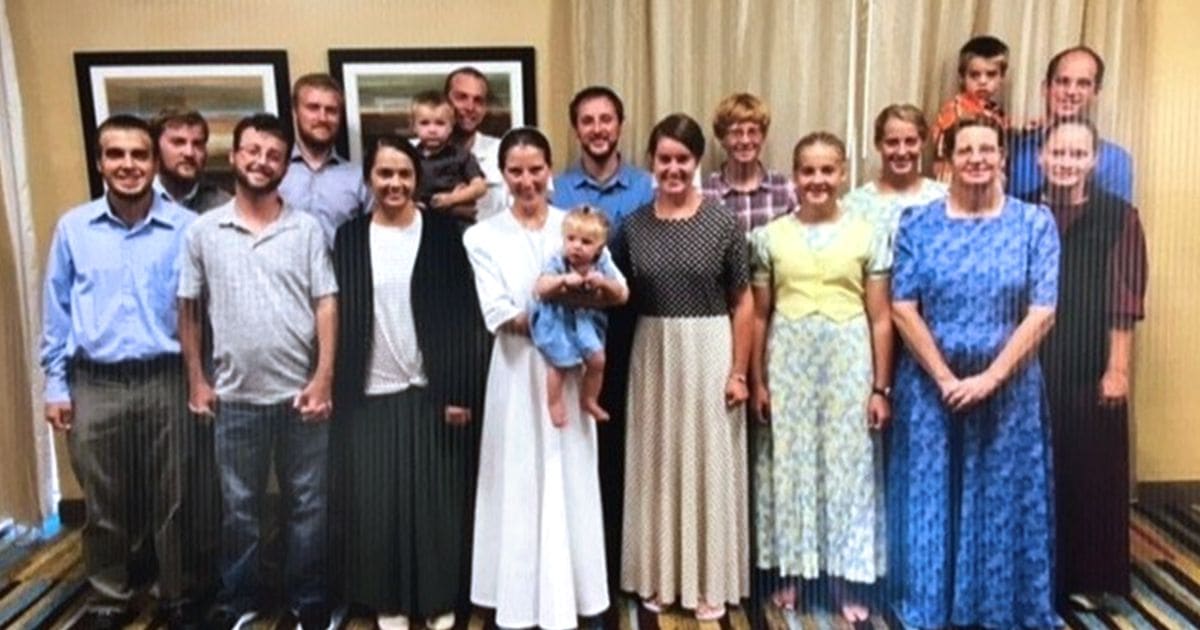 Christian Aid Missionaries have been working in Haiti for three decades now. They help the Haitian people with their physical and spiritual needs. Christian Aid Ministries Director David Troyer said they understood the "potential danger" of helping people in these areas. "If we only go where it's safe, we would stay at home," he said.
This group of missionaries of 12 adults aged 18-48 and five kids (8 months, 3, 6, 13, and 15 years old) went to Haiti to visit an orphanage supported by Christian Aid Ministries. "(They) reported it was a calm, beautiful Saturday when they gathered to pray before heading out," Troyer said. "They enjoyed their day at the orphanage."
After spending several hours with the orphans, they headed back to their base camp. Unfortunately, they saw a roadblock ahead and tried to turn around, but a pick-up truck cut them off, USA Today reported.
Their captors surrounded them and blocked their van in front and back. They drove with them back to their place. Then, they took them to a 10 x 12 feet room. It had mattresses inside, but there was not enough space for everyone to comfortably sleep in.
The missionaries also endured mosquito bites, skin sores, limited food, diseases, and heat. Fortunately, their captors seemed to love their kids. Generous servings of food were given to the children. They were also given hygiene items. The water, though contaminated, was used for their sanitation needs.
Throughout the two months, they continued to pray and worship God. They prayed for deliverance daily at 1 PM. They even got the chance to talk and pray with others being held captive through the walls.
Then, the right time came for them to escape. After a lot of prayers and several discussions, they agreed to attempt to make the daring escape on December 15.
"The hostages were sensing God nudging them to attempt an escape," said Weston Showalter, CAM's spokesperson. "To attempt such a thing would be dangerous," he added.
"They sought God over and over again, seeking direction from Him. After much discussion and prayer, they became solidly united that God seemed to be leading them this way," he narrated.
A married couple, four men, two women, and four children, including the 8-month-old baby and 3-year-old boy, escaped in the middle of the night. They put on their shoes and brought water, and managed to escape. Their captors were all over the place, but they escaped unnoticed.
"When they sensed the timing was right, they found a way to open the door that was closed and blocked, filed silently to the path that they had chosen to follow, and quickly left the place that they were held despite the fact that numerous guards were close by," the CAM's spokesperson said. "In the distance, they could see a mountain feature that they had recognized and identified in the previous days. They identified this landmark before, and they knew that this was the direction they needed to go. They also followed the sure guidance of the stars as they journeyed through the night, traveling toward safety," he shared.
The hostages are now reunited with their families. They are also thankful to people who prayed for their freedom worldwide. "Your prayers played a big part in all of the hostages being reunited with their loved ones," Showalter said. "There is power in prayer," he added. Most important of all, the missionaries were able to share with their captors that they would be saved through repentance.
Their captors demanded $17M as a ransom for the missionaries they abducted several months ago. It was not clear if they were given the ransom they were asking for or not.
Their hearts are still open to forgiving their abductors despite what happened. The love of God compelled them to still pray for the best for them.
"In their mind, the true hostages are those who took them," Showalter expressed. "Our prayer is they–[the] hostage-takers be transformed. We choose to extend forgiveness to them. We would love for them to become brothers in Christ."