Benedetta Caretta covers the famous 'Hallelujah' by Leonard Cohen in an exceptional way.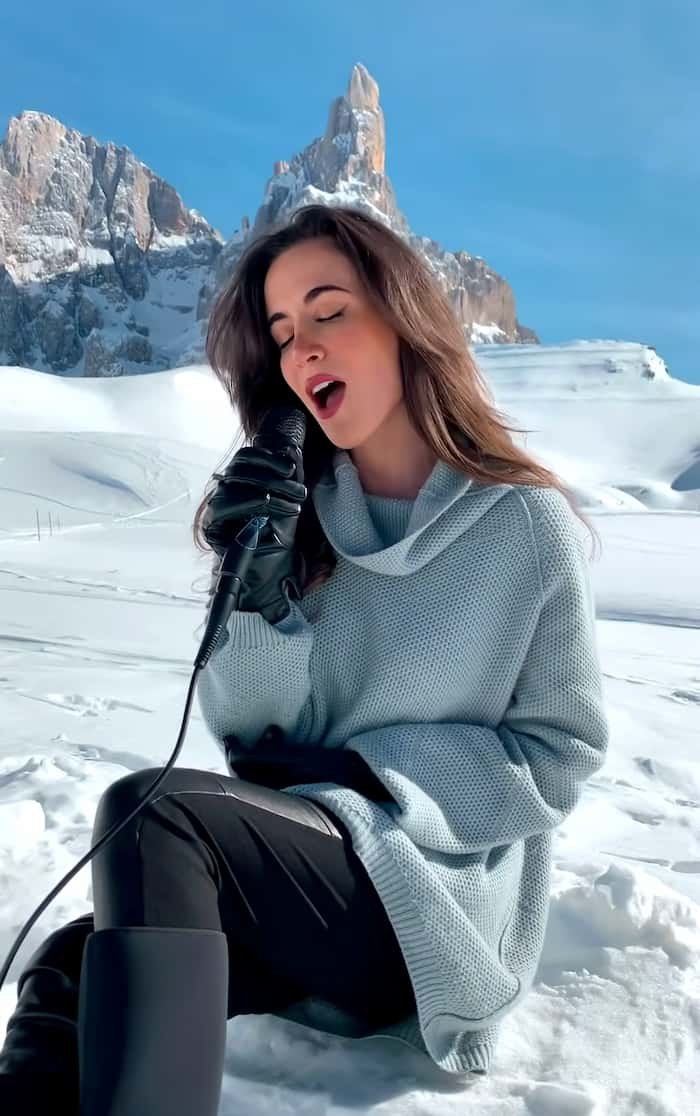 Benedetta Caretta is an Italian singer and songwriter known for her original music which she publishes on her self-titled YouTube channel.
She graduated from linguistic high school and graduated from the conservatory in jazz singing. Since 2019 she started a collaboration with S. Hauser cellist of 2Cellos and their videos have millions of views on the web.
Benedetta Caretta also participated in The Voice and was a part of Raffaella Carrà's team at the age of 17 years old.
Today as she brings us her own spin on the ever popular 'Hallelujah' by Leonard Cohen, we are mesmerized by her talent and the beautiful location that the song was filmed at.