This father-daughter duo sings their hearts out as they render a moving cover of the popular song, 'Hallelujah'.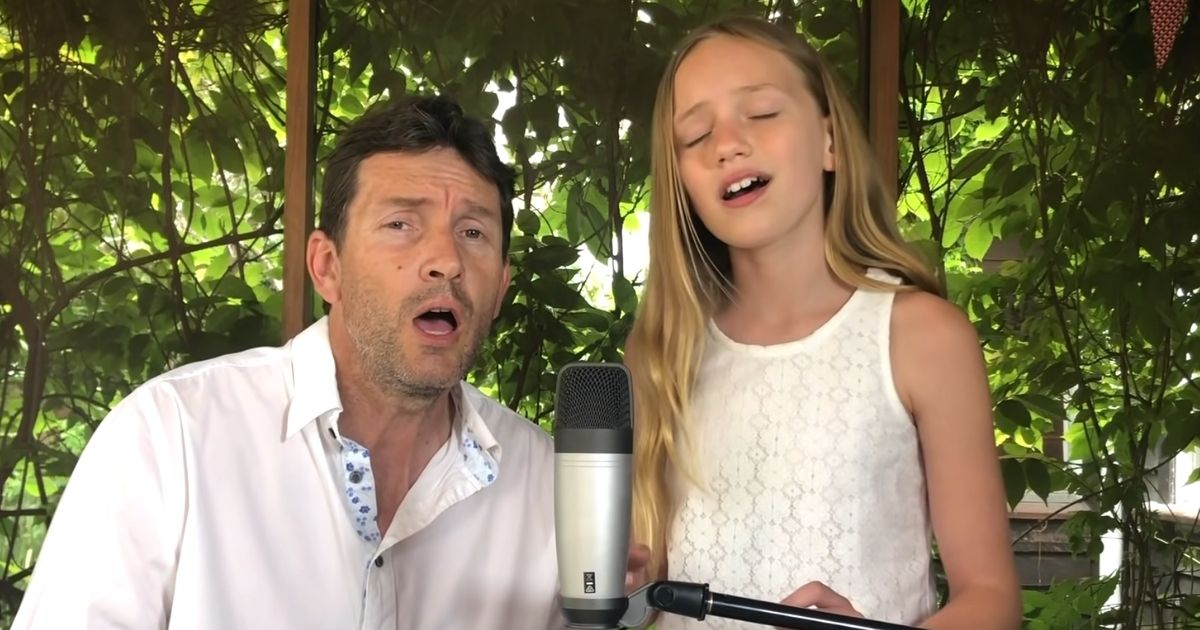 Adrian and Emma-Jean Galliard are based in Johannesburg, South Africa. They launched their YouTube channel last April 2020. This beautiful song, "Hallelujah" by Leonard Cohen was made even more moving by Emma's sweet, crystal clear voice. Their voices create a wonderful harmony that is a welcome feast to the ears. Emma can sing the highest notes with ease. Listening to her with closed eyes would make one believe that he's listening to a pro.
This duo is well-loved by their followers not only in South Africa but in different parts of the world as well. They are known for creating covers of popular songs. According to The Sunday Times, Adrian is a classically trained singer, songwriter, and teaches singing as well. 11-year-old Emma-Jean on the other hand, is a talented singer, ballerina, and actress. She also appeared in several TV commercials in addition to her singing gigs. She started to sing at a young age. Even when she was still a baby, she would hum to songs. Their cover of this song now has more than 1M views on YouTube alone. Their supporters raved about the beautiful melody they created.
I'll stand right here before the Lord of song
With nothing, nothing on my tongue but Hallelujah
These lines in the song remind us that praise should be on our lips no matter what happens. Praising God is not dependent on our circumstances, people, or emotions. Worshipping God goes beyond songs of praise. True worship is a way of life. May our words, actions, decisions, and thoughts give Him the highest praise. May He alone be magnified in our lives at all times.
"Is anyone among you suffering? Let him pray. Is anyone cheerful? Let him sing praise." James 5:13