An adorable little girl sang a mind blowing rendition of Leonard Cohen's, 'Hallelujah.'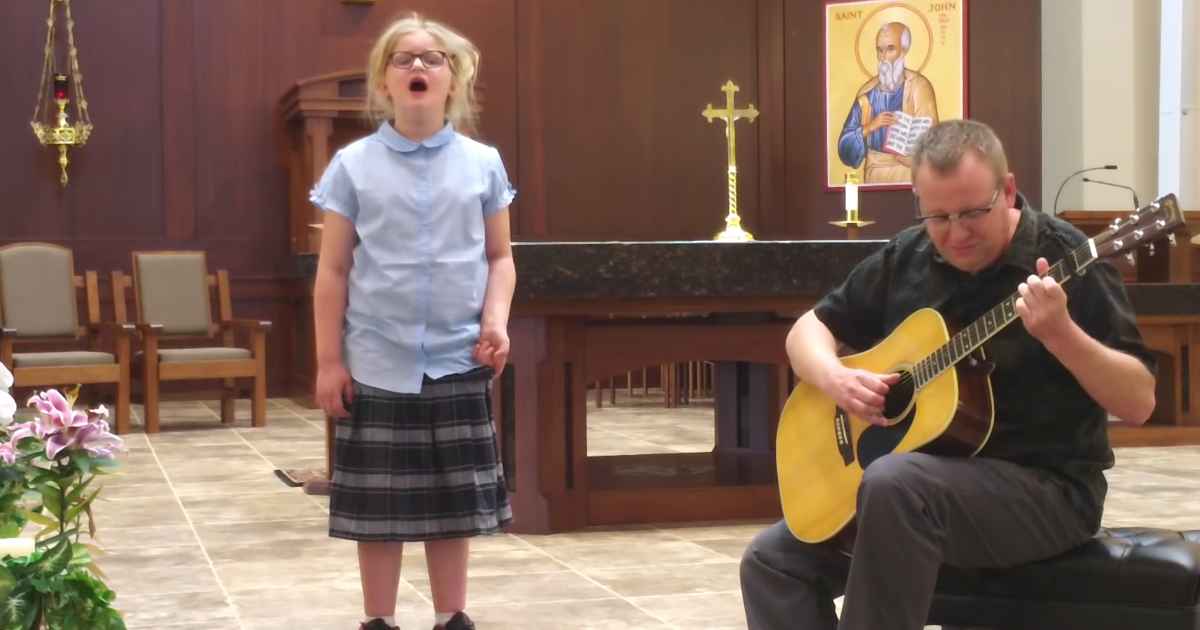 The iconic song has been covered by many artists from all over the world, it was originally released in 1984, but became popular when Jeff Buckley released it in his 1994 album, 'Grace.'
7-year-old, first grader, Veronica turned this non-Christian song into a religious one by adding new lyrics set to the same tune.
She belts out the song standing at the front of the church and worships the Lord which gives us the chills.
Veronica is a powerful singer and worshiper and defies her age with her amazing performance. She is such a big inspiration to kids of her age and a gift to the body of Christ.