A woman experienced harassment by strangers whenever she would park in a handicapped spot.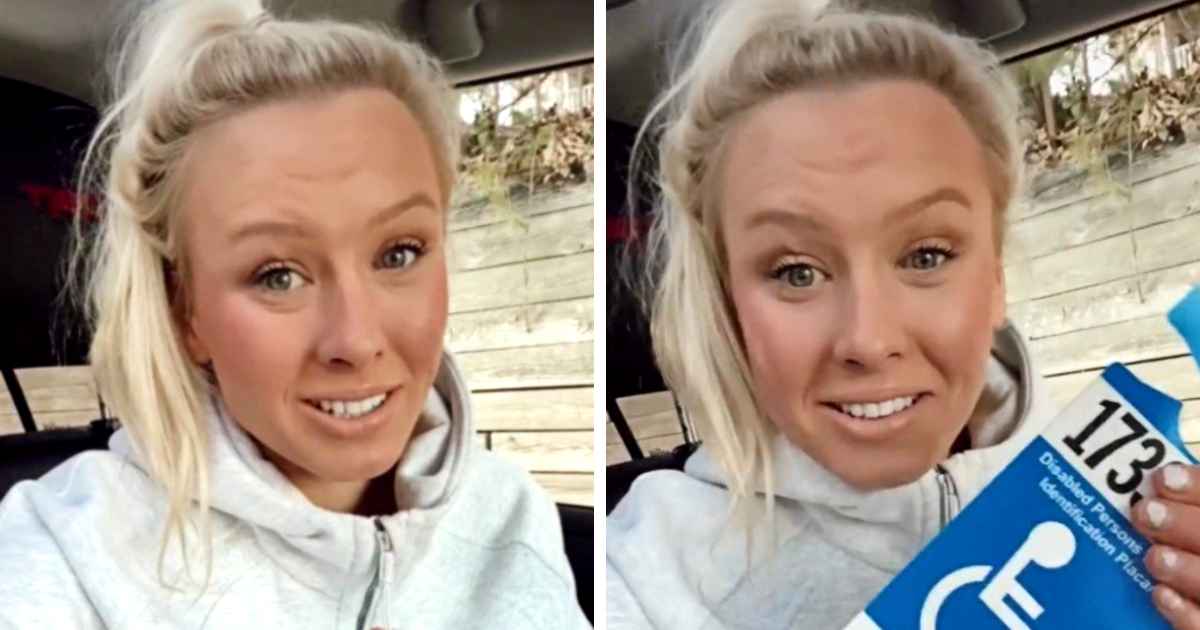 What those people couldn't see was that Jessica Long was a double amputee. Since she didn't "look" the part they continued to trouble her whenever she would try to park her car in a handicapped area.
Jessica Long, a decorated Paralympic swimmer, decided enough was enough and took to social media to speak about it. The 28-year-old double amputee has been through a long season of challenges to overcome the feeling of "having no legs."
She finds strangers' reactions to her parking in a handicapped spot the most frustrating of all the challenges.
Jessica Long was adopted from Russia when she was just a baby and brought to Maryland to live with her parents where they found that her lower legs hadn't developed properly as a baby. So at 18 months old, the doctors amputated both of her legs below the knee.
She did not let that stop her and was fitted with prosthetic legs and began swimming at 9 years old and became a successful Paralympic athlete. While growing up she felt accepted by her peers but now as an adult, she's finding that isn't the case.
"I was never bullied as a kid (thank goodness)," 28-year-old Jessica shares on social media. "But as I got older I actually started getting bullied by other adults… from parking in a handicap spot." Even with a handicap permit and tags, people look at her and feel she's got no right to park in a handicapped spot.
"I've had people yell at me, leave notes on my windshield, knock on my car window or wait for me to get out of my car just to tell me I can't park there," Jessica Long explained. Recently when a woman looked disgusted as she saw Jessica parking in a handicapped spot, it was enough for her.
"I get 2 to 4 comments a week just going about my normal routine and parking in handicap spaces," she said. Jessica Long took to social media and asked people to stop making assumptions and wrote, "I don't have legs!"
She may be young and athletic, but life as a double amputee is far from easy and parking in a handicapped spot makes it just a little easier for her. "I know I make it look easy, but it's still really hard," Jessica explains. "My legs are heavy. They hurt me. I'm in pain."
We must never judge s book by its cover and should always put ourselves in the shoes of the other person.