Matt Redman's 'The Heart of Worship' has been covered by various artists worldwide. But, this Filipina singer's version is indeed superb and marked with sincerity and much love.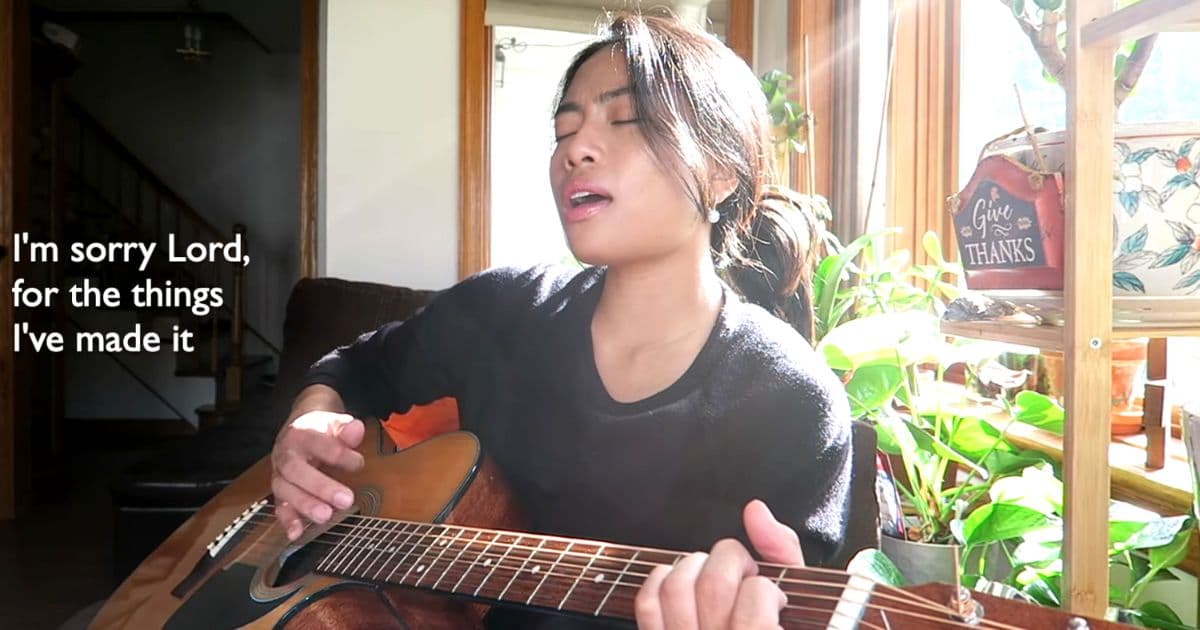 Hannah Abogado has been singing worship songs and uploading them on her YouTube for quite some time now. She creates covers for famous Filipino and English Christian songs.
Her voice was delicate, and one could feel her heart for the Lord with every song. She also gave 'The Heart of Worship' a different twist with her new musical arrangement. Her remarkable guitar-playing skills made her music all the more beautiful.
She wrote on this vid's description: "I love this song because it emphasizes that worship is not just about singing for Jesus, but He cares a lot about the situation your heart is in and how you live for Him in your everyday life."
Hannah also asks her listeners to do a heart check–if Jesus is already inside our hearts or is still outside, knocking, wanting to come in.
"Thank you for sharing. Praise God for how he speaks through the songs you share. It's all about Jesus. Amen!" one of her listeners commented. A follower from another side of the globe said, "Loved it, Hannah! Blessings to you from Sri Lanka."
When the music fades
All is stripped away
And I simply come

Longin' just to bring
Something that's of worth
That will bless your heart

I'll bring You more than a song
For a song in itself
Is not what You have required

You search much deeper within
Through the ways things appear
You're looking into my heart
You're looking into my heart–this is what's most important before God. We cannot conceal things or pretend before God. Despite our flaws and shortcomings, He still loves us.