This amazing father and his adorable daughter have matchy-matchy "zippers." This loving dad got a scar-like chest tattoo to replicate little Evie's surgery scar.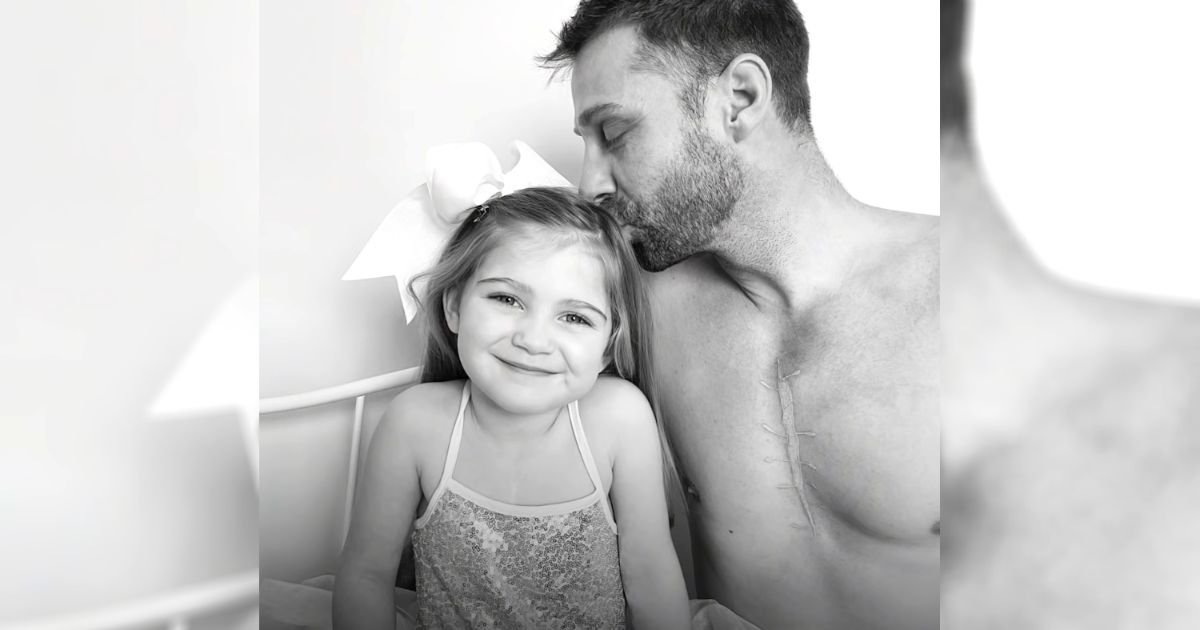 Everly Backe was diagnosed with congenital heart disease. She had three open-heart surgeries before she turned one. These surgeries left her with a big scar on her chest, which her family calls "zipper."
Her dad, Matt Backe, replicated her scar by getting a tattoo for this reason, "Some years down the road, we'll be at the beach or the pool or whatever, and if she's feeling shy, or whatever the case may be, we'll be buddies, and we'll have it, you know, we'll go through that together," he said.
Congenital heart disease is a common birth defect, affecting 40,000 babies every year. "For the vast majority of the congenital heart diseases, it's not as serious as what Everly has," said Dr. Joshua Wong, Everly's cardiologist from Advocate Children's Hospital in Illinois. "As she ages and grows, she will need at least two, maybe three more open-heart surgeries to upsize that valve," he added.
Little Evie is pretty much just like other kids, but her energy's just a bit low. "She doesn't have as much energy as your average four-year-old, but that's her norm. But she's happy. She doesn't know any different," Lauren Backe, her mom, said. This adorable and brave little fighter continues to warm hearts despite her condition. When asked, "Do you know what hearts mean?" The charming young lady answered, "Love."
It's an uphill climb for the Backe family, but the love of God will continue to sustain them one day at a time. Let's pray for Evie's immediate healing and boundless grace for their family. 
"From the mouths of children and infants, You have ordained praise on account of Your adversaries, to silence the enemy and avenger." Psalm 8:2