A beautiful exchange between an elderly couple on Valentine's day is warming the hearts of people all over the world.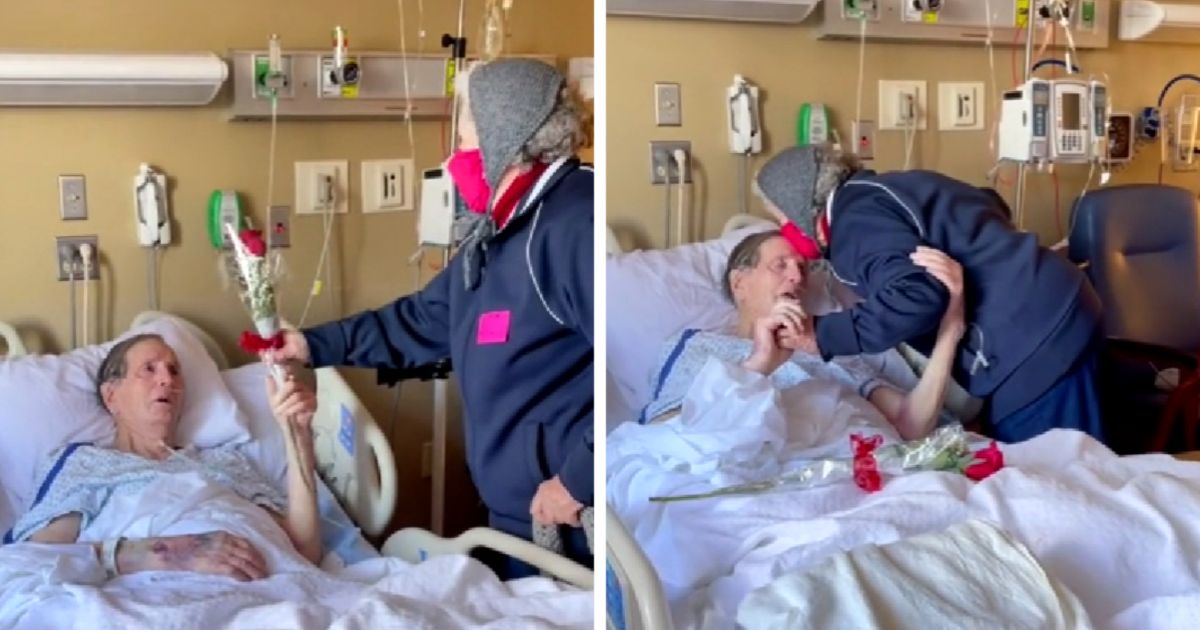 The video shows an elderly woman entering the hospital room with a small bouquet in her hands. She's traveled a long distance just to see and express her love to her husband who's been away from her for a long time.
The elderly couple have been away from each other for 5 weeks after he was hospitalized. The husband wanted to surprise his wife on Valentine's day and wanted the moment to be captured on video. He has a card and some flowers ready to present to his wife but it's her who ends up surprising him and bringing him to tears.
Sweet videos like these give us so much inspiration to continue to love one another in this increasingly painful world.
The video was uploaded by user amberaxtell on social media and is getting a lot of comments from people who felt touched by it. May we all learn to love and appreciate our partners like this elderly couple because love can change everything in our lives.
1 Corinthians 13:13 "Now faith, hope, and love remain—these three things—and the greatest of these is love."