German singer, Helene Fischer performs a beautiful rendition of the Christian hymn, 'Amazing Grace' along with The Crossed Swords Pipes & Drums band.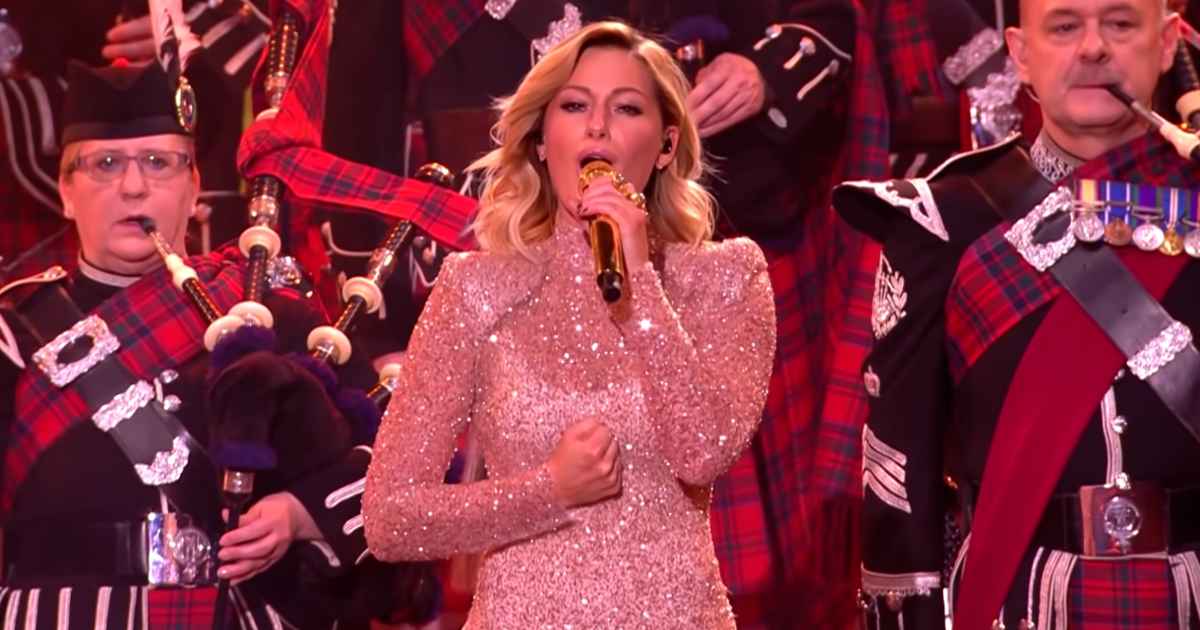 The Russian-German singer is one of Forbes' top 10 highest-paid women in music. 'Schlager Queen' Helene Fischer is a very German phenomenon.
Amazing Grace, how sweet the sound, that saved a wretch like me
I once was lost, but now am found, was blind but now I see
Was Grace that taught my heart to fear, and Grace, my fears relieved
How precious did that Grace appear, the hour I first believed
She puts on a fabulous performance on the Helene Fischer Show in 2019, as bagpipers and drummers fill the stage, there are smoke, fire, and lights to add more elements to it. The band is in matching kilts as they play the intro music for the song.
Helene Fischer makes a dramatic entry onto the stage and starts to sing 'Amazing Grace' with a full orchestra accompanying her during the performance.
Fischer has sold more than 13 million records, "Farbenspiel," with "Atemlos durch die Nacht," was the first album to reach number one on the German charts twice, in 2013 and 2014. It was downloaded over 250,000 times, setting a record for German artists.
It is only the gift of salvation of God that can save us and carry us to Heaven. Thank God for His grace has found us and we are called by His name and have His mark on us. Hallelujah!
What a stunning performance this was and is today, our God is so amazing and powerful and it's only His grace that will lead us all home.