The amazing talented singers of The Living Stones Quartet are singing a beautiful rendition of a song that most of us learned at Sunday School, 'He's Still Working On Me.'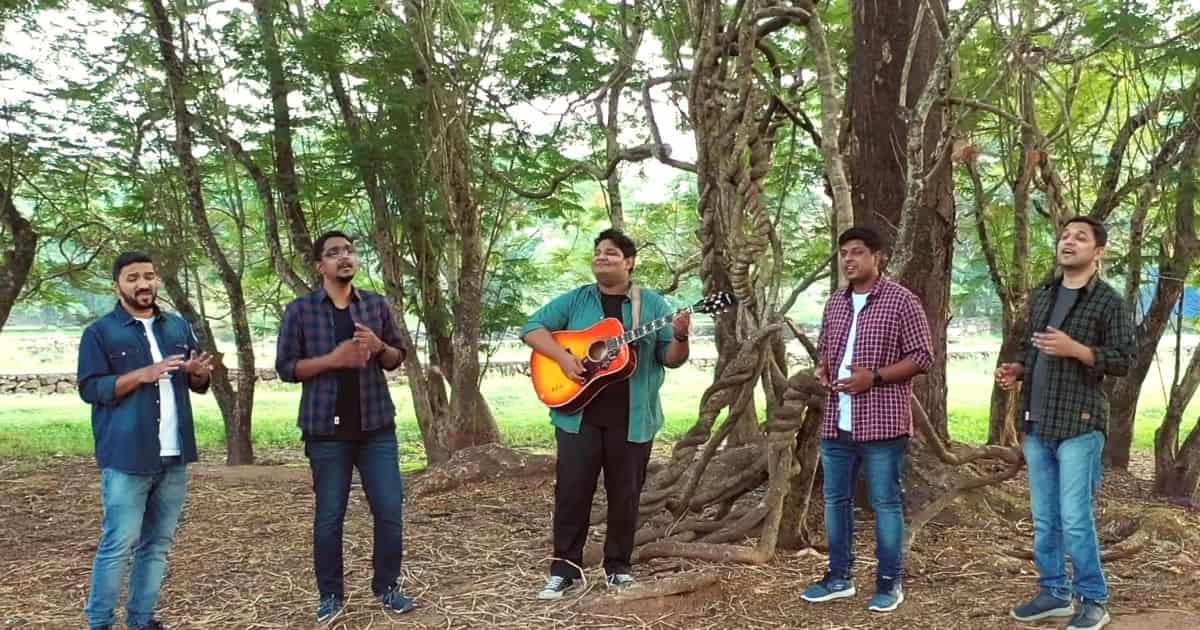 These lovely words were written by Joel Hemphill and was recorded first by The Hemphills who are considered to be Southern Gospel royalty.
The Hemphills won 6 Dove Awards and Joel got nominated 10 times by GMA for the Songwriter Of The Year.
This popular song talks about the sanctification process that all Christian believers go through from the day they receive salvation till death.
He's still working on me
To make me what I need to be
It took him just a week to make the moon and stars
The sun and the earth and Jupiter and Mars
How loving and patient He must be
'Cause He's still workin' on me
We should always be comforted that God's not finished with us yet, but He's still working on us and by God's grace our best is yet to come.
There really ought to be a sign upon my heart
Don't judge him yet, there's an unfinished part
But I'll be better just according to His plan
Fashioned by the Master's loving hands
As The Living Stones Quartet belt out this beautiful song, let us find peace in our lives today knowing that each of us is a work in progress, and one day we will all be perfect just like Jesus Christ.
Hebrews 2:10 "For it was fitting for Him, for who are all things, and through whom are all things, in bringing many sons to glory, to perfect the author of their salvation through sufferings."