In the grand tapestry of life, we often encounter unexpected twists and turns that test our strength and faith. These challenges, formidable as they may seem, are not mere stumbling blocks but stepping stones towards our spiritual growth and resilience.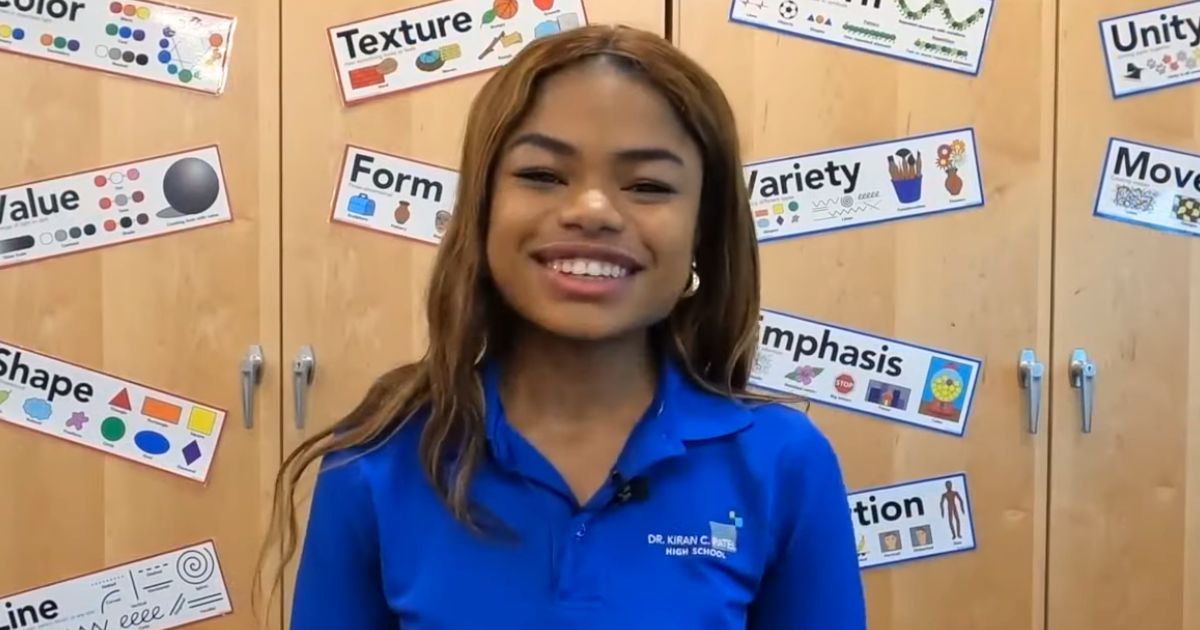 One such story is that of Jasmine Mazard-Larry, a young woman who has proven that no hurdle is too high when met with unwavering determination and a heart full of hope.
Jasmine's journey began under the shadow of adversity. As a teenager, she faced the daunting reality of homelessness after a devastating house fire. Further compounding her challenges, Jasmine battled a diagnosis of ADHD and hearing loss. Yet, instead of succumbing to her circumstances, she chose to transform them into stepping stones towards her dreams.
Jasmine, reflecting on her journey, said, "I think going through all of this … has led me to want to persevere and want to show little girls or boys my age that they can do it too." Her words are not just inspiring but testament to the power of faith and resilience.
Her high school years saw her rise above her circumstances with an unwavering spirit. She enrolled herself in Advanced Placement classes, participated in the Cambridge Advanced International Certificate of Education program, and even pursued dual enrollment classes. Determined to stand out, Jasmine didn't limit herself to academics alone. She participated in the student council, art club, student government association, and the speech and debate team.
Jasmine's unwavering dedication and hard work paid off. With an astounding GPA of 8.07, she is set to be the valedictorian of her high school.
Thanks to her dual enrollment work, Jasmine will also graduate with an associate degree from a community college.
"Her drive and ambition are truly inspiring. She set a goal to be the top of her class and she achieved it," commented her high school principal.
The adversities she faced, from homelessness to health issues, could have easily pulled her down. But with an unwavering faith and an unyielding spirit, she emerged stronger and more determined.
In an inspiring twist, Jasmine's cousin Dylan, also made headlines as a valedictorian at Gaither High School, graduating with an 11.84 GPA. "I think we all have our personal drives that push us forward. It's that personal drive, that intense focus, that has helped guide our family through the toughest of times," Jasmine explained.
Jasmine's mother, Nita, sees her daughter's personal drive and intense focus as the guiding force for their family, even during the most challenging times. She proudly shared, "She has been my rock whenever I'm going through something."
Next in her sights is a career in medicine. Jasmine plans to become a doctor, and given her track record, there is no doubt that she will conquer this goal with the same tenacity that has characterized her journey so far.
Her story echoes the Christian principle found in Romans 5:3-5, "Not only so, but we also glory in our sufferings, because we know that suffering produces perseverance; perseverance, character; and character, hope." Jasmine Mazard-Larry's story is indeed an embodiment of perseverance, character, and hope, reminding us all that with faith and determination, no hurdle is too high.