When one little girl lost her dear "Ruff Ruff," and wouldn't settle for a replacement, hotel staff went above to reunite her with her lost stuffy.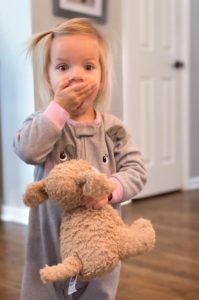 The Kuykendalls were in Richmond, Virginia, for a soccer tournament and after they had left the hotel where they stayed at, they realized that their daughter's favorite stuffed toy was left behind at the hotel.
Mom Allison called up the hotel which was retrieved by staff, employees then made a cute little video of the animal's adventures, leaving the family delighted.
"We want to thank the family of Mr. Ruff Ruff as he was a wonderful help during his recent visit!" Doubletree by Hilton Richmond Midlothian posted on March 4. "He assisted in checking in our guests, handing out our delicious chocolate chip walnut cookies and even assisted in cleaning!"
Photos showed Ruff Ruff working at a computer, snuggling into a neatly made bed and even chilling poolside, complete with a towel and sunglasses.
The toy was soon sent back to the little girl, who was obviously over the moon and Allison, took to Facebook to share their story, which has now gone viral. "As many of you know, she loves her 'Ruff Ruff,'" the post began. "He goes everywhere she goes."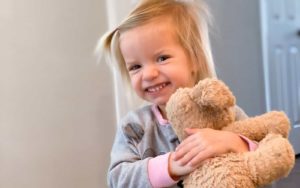 "Sadly, we realized we left him behind last weekend at our hotel in Richmond during the girls' soccer tournament. I called the hotel when we got home to ask if anyone had seen him."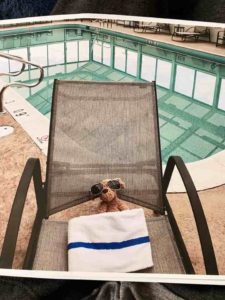 "A few days later we get a package and much to her surprise Ruff Ruff was delivered safely back into her arms. Hilton Double Tree Midlothian went above and beyond the call of duty. They sent her a personal letter with photos of all that Ruff Ruff did while he was away."
"Thank you, Doubletree by Hilton Richmond Midlothian!!"
The little girl's grandmother also thanked the hotel for their thoughtfulness, "Alison's original post has gone viral," she wrote. "It's getting rave reviews and according to the thousands of comments, you have gained some new customers! Thanks again for what you did for my granddaughter."