With people all over the country in lockdown due to the coronavirus crisis, an elderly couple in Ireland brought much cheer and smiles on the faces of people with their lively dance.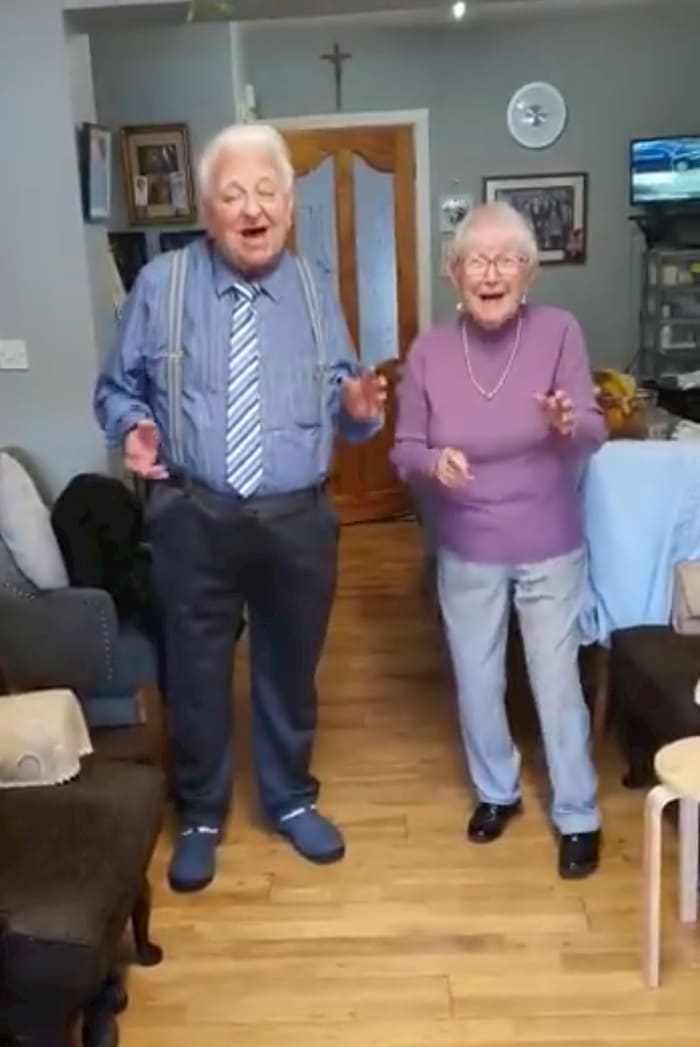 The elderly couple. both in their 80s danced around to 'Stayin Alive' by the Bee Gees, which has been watched by people on social media in many countries.
Johnny and Carmel Kierans, are in self-isolation with their family in Ireland, but they are still having a good time!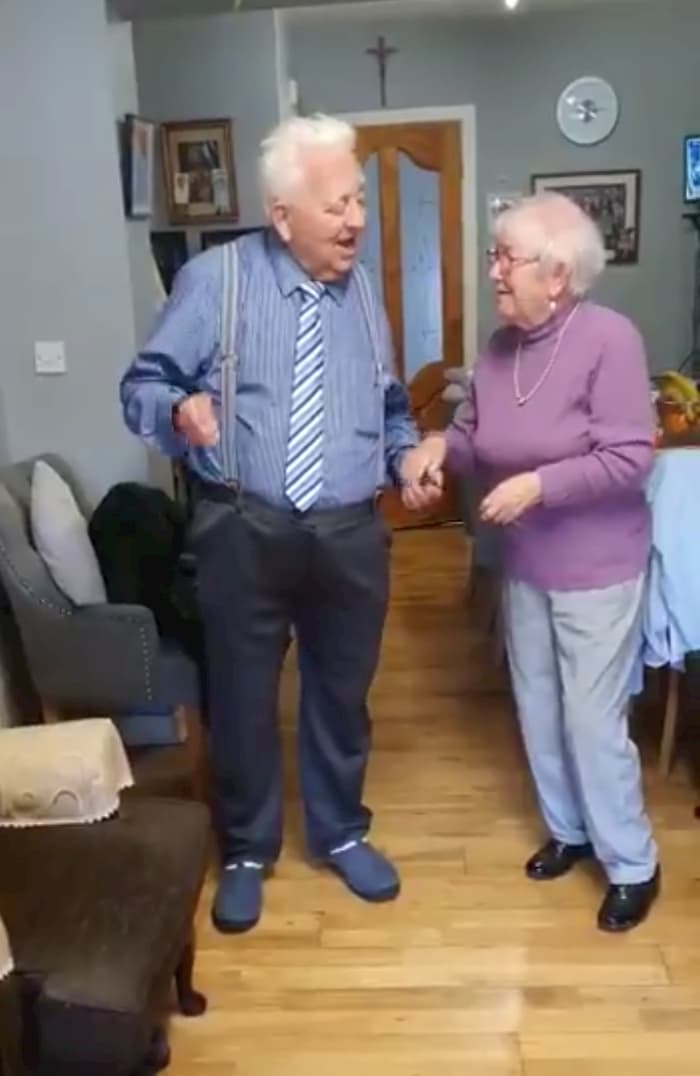 A video of the pair dancing was shared by their daughter Marie on Twitter, and they can be seen in high spirits during this time of COVID-19.
Just look at their impressive moves and their smiling faces, it seems even quarantine can not put them down.
Watch: Elderly Irish Couple Dance To 'Stayin Alive'
Cocooning….. and keeping the best side up. My mam and dad both 80 years old. #Coronavirusireland #StayAtHomeAndStaySafe pic.twitter.com/1QEefXKmbE

— Marie Kierans (@mariekierans) March 29, 2020
It is important to stay active and get some exercise like these two during this period of lockdown to remain healthy. Dancing can be a great way to do that as shown by Johnny and Carmel to all of us.