Isaac Taylor, a hardworking single father of six, faced a true test of endurance, biking 16 miles daily for his job. Through rain, shine, and the heat of Sacramento, he pedaled to work after his family's only vehicle was totaled in an accident. Despite the physical demands of his journey, Taylor always ensured his kids were walked to school after his long 10-hour shifts.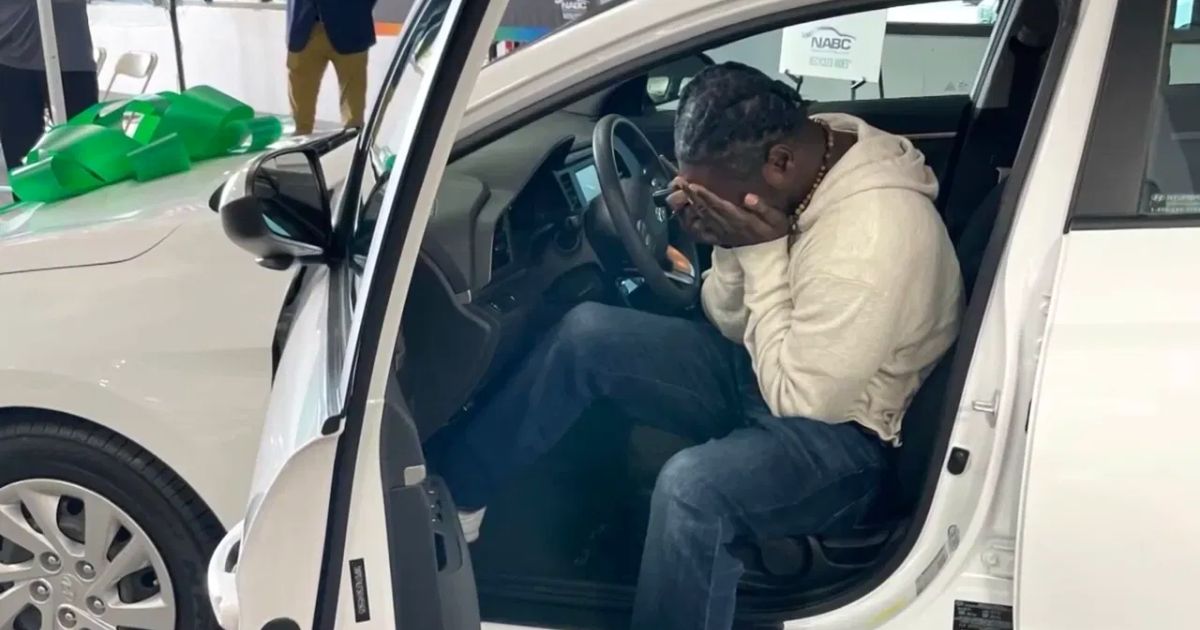 "I've been through a lot, so struggle is just part of getting to the next big thing," Taylor remarked. And the next big thing did indeed come his way. Thanks to the joint efforts of Caliber Collision Roseville, Travelers Insurance, and Family Promise of Sacramento, in association with the NABC Recycled Rides Program, Taylor was surprised with a fully restored 2019 Hyundai Elantra. His reaction? "I cried like a baby. Tears of joy. Tears of feeling the pain of riding the bike back and forth," he shared, overwhelmed with emotion.
This gift wasn't just a car; it was a testament to Taylor's relentless spirit and commitment to his family. He's faced homelessness, living in motels and churches with his kids. But through it all, he leaned on his faith and hard work, which eventually led him to secure stable housing and even earn a promotion to a supervisory role in his job. Marsha Spell of Family Promise praised Taylor for his dedication, noting he was an ideal candidate for their program, having saved a significant portion of his income even after expenses.
Yet, Taylor's humility shines through, "How could I feel like I deserve it? Knowing there are people that go through worse situations than I am in. How did I become so fortunate?" he mused. Today, with his new car, he feels at peace and is excited about the little joys it brings, like "music and tunes." But more than that, he dreams of the day he can pay this kindness forward.
For many, Taylor's story is a beautiful reminder that love, faith, and a little help can transform struggles into blessings.
"Blessed is the one who perseveres under trial because, having stood the test, that person will receive the crown of life that the Lord has promised to those who love him." James 1:12