The gifted singers of The Academy Singers from Brentwood Academy recently performed a heart-stirring rendition of the classic hymn 'It is Well with My Soul.'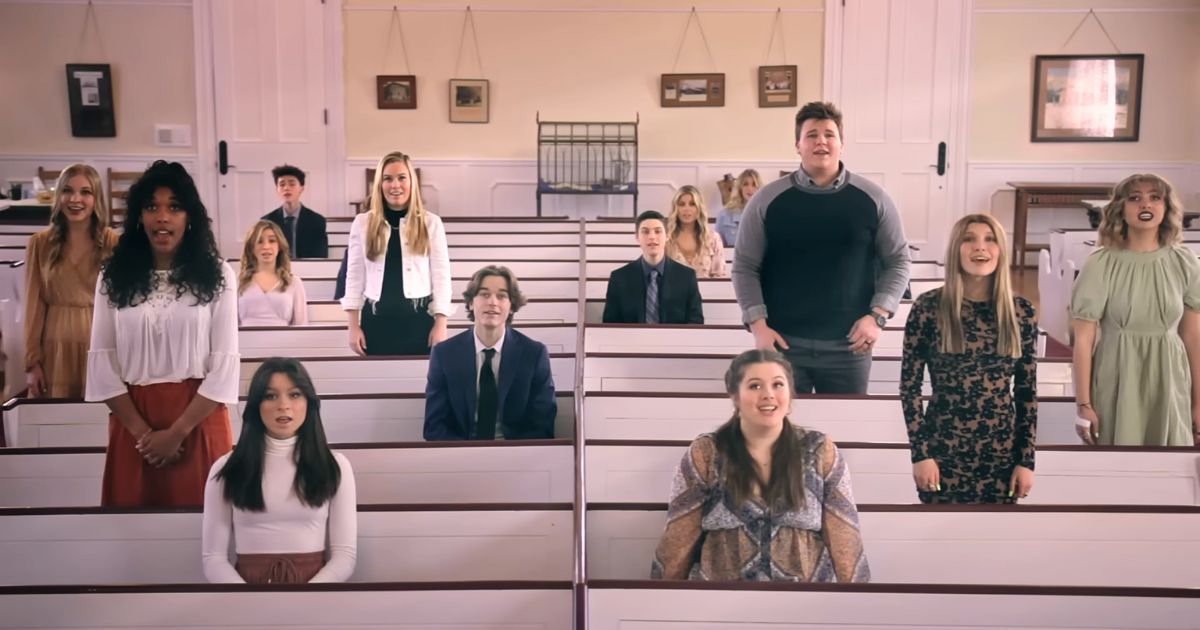 Hymns have always had a revered place in Christian worship and community gatherings. With timeless classics like 'Amazing Grace,' 'Because He Lives,' 'Great is Thy Faithfulness,' and 'How Great Thou Art,' these melodious compositions carry a profound impact, subtly narrating the unconditional love and mercy of God. Similarly, 'It is Well with My Soul' is a hymn that resonates with many, and provides peace and comfort in the face of adversity.
The YouTube clip begins with a scene inside a modestly decorated chapel. The singular cross hanging behind the pulpit is the only adornment on the otherwise bare walls, silently asserting its presence. The camera then shifts to show the churchgoers in the pews, patiently waiting for the performance to begin.
As the hum in the chapel subsides, a young woman from the choir stands up and fills the space with her melodic voice. Her singing inspires others to join, their voices harmonizing into a compelling rendition of the hymn that gradually swells to fill the entire chapel.
When peace like a river, attendeth my way
When sorrows like sea billows roll
Whatever my lot, thou has taught me to say
It is well, it is well, with my soul
This powerful affirmation of faith sends a clear message: whatever life may throw our way, our souls can find solace in God's grace.
The Academy Singers, part of Brentwood Academy, are more than just a choir. Its mission is to nurture and challenge each individual holistically – focusing on their body, mind, and spirit – all in a pursuit to glorify God.
Their performance of "It is Well with My Soul" showcases not only their musical talents but also their deep commitment to uplifting spirits through hymns.
The powerful message of this hymn reminds us all, particularly in difficult times, that faith can help us find peace and resilience. As
"God is our refuge and strength, an ever-present help in trouble. Therefore we will not fear, though the earth give way and the mountains fall into the heart of the sea, though its waters roar and foam and the mountains quake with their surging." Psalms 46:1-3 NIV