Redeemed Quartet presents official music video of 'I've Come Too Far.' This Christian music group is based in the great Midwest State of Indiana and has shared their gospel music locally, nationally, and internationally. Raised on traditional gospel music and Biblical values, the 4 best friends (who are also 2 sets of brothers) began their work in the hills of Southern Indiana as teenagers.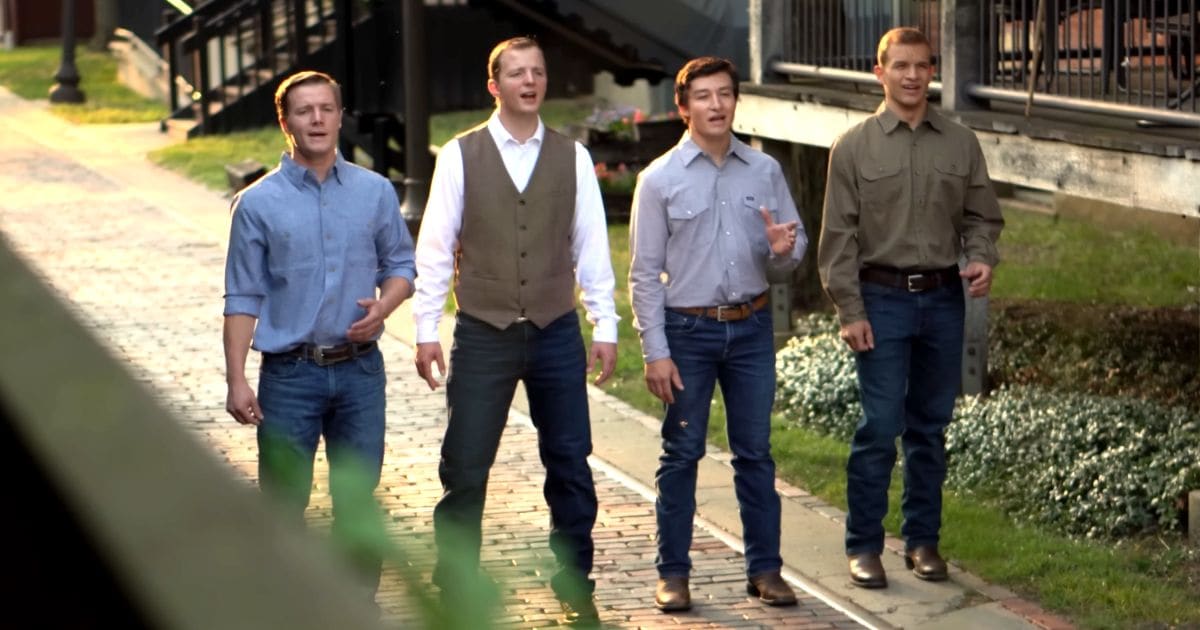 Their mission has been to be a 'light in the darkness and lift the weary traveler', while showcasing 4-part harmony and life-changing lyrics.
I've come too far to look back
My feet have walked through the valley
I've climbed mountains, crossed rivers
Desert places I've known
But I'm nearing the home shore
The redeemed are rejoicing
Heaven's angels are singing
I've come too far to look back
I've come too far to look back again
There is nothing behind me
All the treasures I used to love
Have all faded from view
There's a new day ahead for me
All my heartache is over
For I left it at Calvary
Where my new life began
The song is about a life changed by God and living for God. Living a new life by casting away all the old habits of our sinful life. Trudging through life's turmoils and temptations, neither looking back nor giving up . Always up and forward, towards eternity.
It is a song of hope for eternity that is waiting for all believers when all the work on earth is done and we finally get to heaven. All the pain and sorrows of life are left behind and faded in view.
For this world is not our permanent home; we are looking forward to a home yet to come. Therefore, let us offer through Jesus a continual sacrifice of praise to God, proclaiming our allegiance to his name. Hebrews 13:14‭-‬15 (NLT)