Jazmine Sullivan sings a National Anthem before World Series Game 5 at Citizens Bank Park in Philadelphia, Pennsylvania.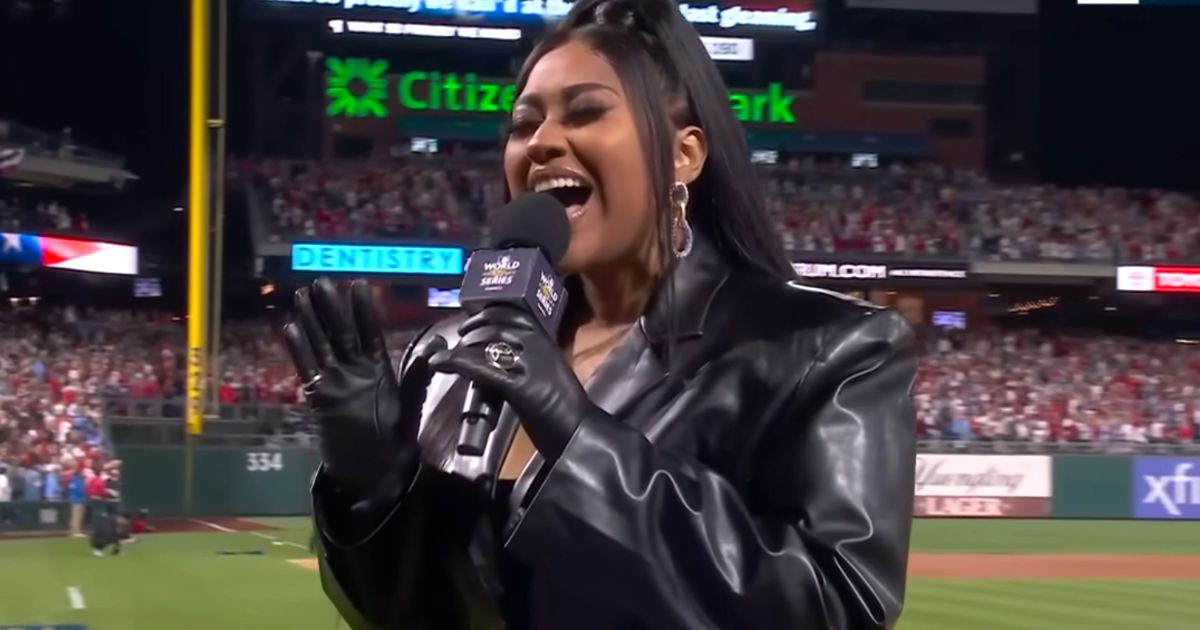 Sullivan sang the National Anthem at Game 5 of The World Series which was played between 'The Houston Astros' and 'The Philadelphia Phillies'. The World Series is an annual championship series of Major League Baseball (MLB) in the United States and Canada.
It has been contested since 1903 between the champion teams of the American League (AL) and the National League (NL). The winner of the World Series championship is determined through a best-of-seven playoff, and the winning team is awarded the Commissioner's Trophy.
Jazmine Sullivan is a 35-years-old, American singer, songwriter and two time Grammy award winning recording artist from Philadelphia, USA. She has been described by music critics as having an "old school hip-hop sound" as her voice alternates between "modern productions" and a "1980s-influenced sound".
Sullivan's style of writing are mostly 'flashbacks' which are heavily influenced by her past relationships. Her debut album, 'Fearless' was released in 2008 to commercial and critical success.