When we talk about miracles, often we think of heavenly intervention in the most unexpected situations. This was the case for Justin Pennington, a humble fisherman from Dallas, Texas, who embarked on a regular fishing trip that ended up being anything but ordinary. His day at the tranquil Lake O' The Pines turned into a heart-stopping rescue mission that reiterates the power of being at the right place at the right time.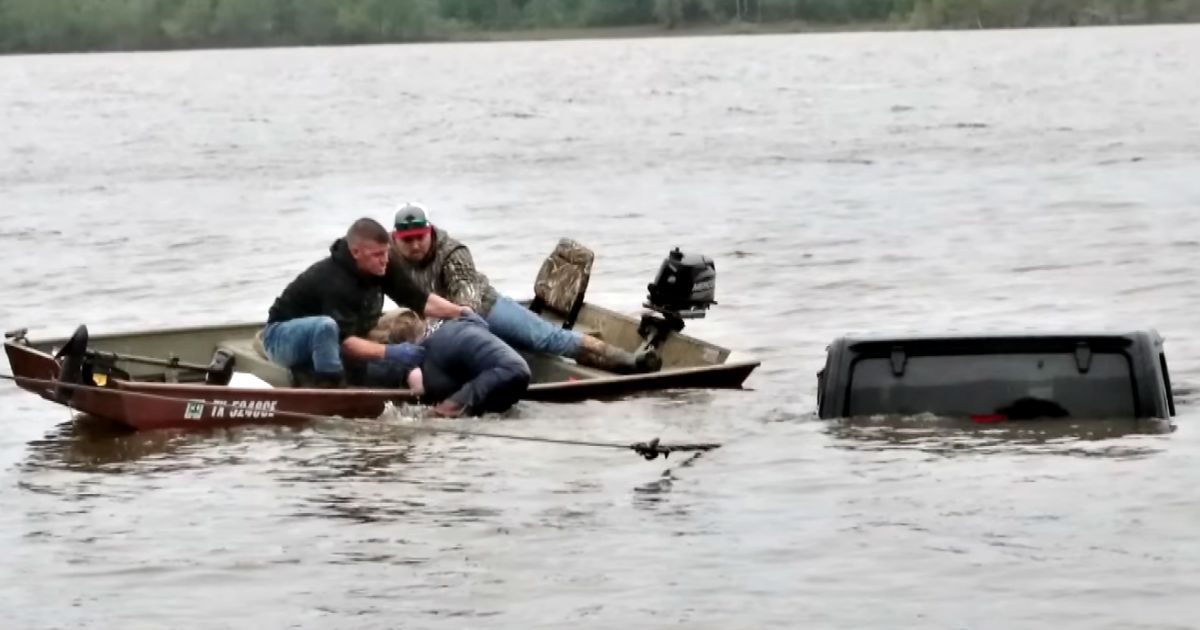 Like any other day, Justin set sail on his boat, fishing rod in hand, hoping for a good catch. As he sailed the calm waters of the lake, an unusual sight caught his attention – a Jeep submerged in the water. It was certainly not a sight you'd expect on a peaceful fishing excursion. He called the local police, thinking it was perhaps an abandoned vehicle. Little did he know that his actions were about to save a life.
Justin, recalling the incident, said, "I would've never thought anybody was in there because the windows were down. I assumed they probably got out and left it and were just gonna come back and get it the next day." His assumptions were shattered when the authorities arrived with a tow truck to retrieve the vehicle.
Guiding the tow truck operator to the location of the submerged Jeep, Justin's heart skipped a beat as they discovered a woman inside the vehicle, remarkably still alive. "She wasn't saying anything, but she was conscious because she was moving," Justin shared, still in shock from the discovery.
The woman, who had been reported missing two days prior, was hauled onto Justin's boat and taken to a nearby hospital, where she received treatment for hypothermia. The miraculous part of this story was her survival despite being submerged for an unknown length of time.
The remarkable survival of the woman was due to an air pocket inside the submerged Jeep that kept her alive. "We don't know how many hours she was actually in there, but it was long enough that you wouldn't think somebody would still be alive after that," Justin expressed in disbelief.
This incident served as a reminder that miracles do happen, and sometimes, they unfold through the most ordinary people like Justin. His fishing trip took a life-altering turn, not just for him but for the woman he saved as well.
We pray for the woman's speedy recovery, and we thank God for Justin's presence of mind and timely intervention.
"For I am the Lord your God who takes hold of your right hand and says to you, Do not fear; I will help you." – Isaiah 41:13